Executed October 16, 1985 by Electric Chair in Indiana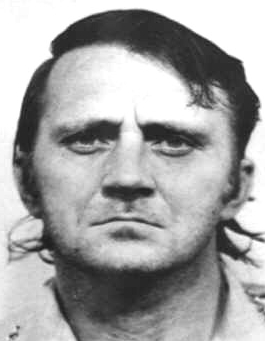 17th murderer executed in U.S. in 1985
49th murderer executed in U.S. since 1976
1st murderer executed in Indiana in 1985
2nd murderer executed in Indiana since 1976
Since 1976

Date of Execution

State

Method

Murderer
(Race/Sex/Age at Murder-Execution)

Date of
Birth

Victim(s)
(Race/Sex/Age at Murder)

Date of
Murder

Method of
Murder

Relationship
to Murderer

Date of
Sentence

49

10-16-85

IN

Electric Chair

William E. Vandiver

W / M / 34 - 37

08-26-48

Paul Komyatti

W / M / 62

03-20-83

Stabbing with knife x100

Father-in-Law

01-20-84

Summary:
Paul Komyatti, Sr. on occasion drank to excess and became loud and violent. He was disliked by members of his immediate family, which included his wife, Rosemary, his son Paul Jr., and his daughter, Mariann. Paul Sr. had demanded that Mariann divorce Vandiver because of his criminal past., and threatened to inform the police on him. Vandiver joined with the family in a conspiracy to kill Paul Sr. Pursuant to their agreement, several attempts to poison him were made without success. Finally, they decided to put him under with ether and inject air into his veins. One evening, Vandiver and Mariann waited outside the home for a signal from Paul Jr. that Paul Sr. was asleep. Upon seeing the signal, they entered the house and changed the plan at the last moment for lack of ether. Instead they entered the bedroom intending to smother Paul Sr., and sprang on him in his bed. Paul Sr. fought hard for his life and yet another attempt at murder was bungled. Vandiver, however, terminated the resistance by stabbing him in the back with a fish filet knife "at least 100 times." 34 deep knife wounds were later discovered on the body. He hit him in the head 5 or 6 times with his gun, but he was still breathing. By Vandiver's own admission, decapitation was the immediate cause of death. Vandiver and the other family members then sectioned up the body while making jokes. Evidence was also presented that Vandiver had gotten a "loan" of $5000 from Paul Jr., as well as $1700 and Paul Sr.'s truck from Rosemary. At trial, Vandiver recanted his prior confessions and placed the entire blame on Paul Jr. for the murder and dissection. Vandiver waived all appeals.


Citations:
Vandiver v. State, 480 N.E.2d 910 (Ind. July 29, 1985) (Direct Appeal).

Internet Sources:


Clark County Prosecuting Attorney (William C. Vandiver)

EXECUTED BY ELECTRIC CHAIR 10-16-85 12:20 A.M.
DOB: 08-26-1948
DOC#: 13155 White Male

Lake County Superior Court Judge James E. Letsinger

Prosecutor: Thomas W. Vanes
Defense: Herb Shaps
Date of Murder: March 20, 1983
Victim(s): Paul Komyatti, Sr. W/M/62 (Father-In-Law of Vandiver)
Method of Murder: stabbed with fish filet knife over 100 times

Trial: Indictment for Murder filed (06-24-83); Amended Indictment for DP filed (06-30-83); Notice of Insanity Defense filed (07-29-83); Motion to Change Venue (08-08-83); Motion for Change of Judge (11-04-83); Insanity Plea Withdrawn (12-05-83); Voir Dire (12-12-83, 12-13-83, 12-14-83); Jury Trial (12-14-83, 12-15-83, 12-16-8312-16-83, 12-17-83, 12-18-83, 12-19-83); Habitual Offender filed (12-19-83); Verdict (12-19-83); DP Trial (12-19-83, 12-20-83); Verdict (12-21-83); Court Sentencing (01-20-84). Habitual Offender Dismissed (04-13-84).

Conviction: Murder
Sentencing: January 20, 1984 (Death Sentence)
Aggravating Circumstances: b(3) Lying in wait; b(4) Hired to kill
Mitigating Circumstances: None

Direct Appeal:
Vandiver v. State, 480 N.E.2d 910 (Ind. July 29, 1985)
Conviction Affirmed 4-0 DP Affirmed 4-0
Pivarnik Opinion; Givan, Debruler, Prentice concur. (Hunter did not participate)

VANDIVER WAIVED APPEALS AND WAS EXECUTED BY ELECTRIC CHAIR ON 10-16-85 AT 12:20 AM EST. HE WAS THE 72ND CONVICTED MURDERER EXECUTED IN INDIANA SINCE 1900, AND THE SECOND SINCE THE DEATH PENALTY WAS REINSTATED IN 1977.

Post-Furman Botched Executions (Michael L. Radelet)

5. October 16, 1985. Indiana. William E. Vandiver. He was still breathing after the first administration of 2,300 volts, and the current had to be applied three more times before he died. Vandiver's attorney, Herbert Shaps, witnessed the killing and said it was outrageous. The Department of Corrections admitted the execution "did not go according to plan." Dr. Rodger Saylors of Michigan City who examined the body said, "This is very rare."

Vandiver v. State, 480 N.E.2d 910 (Ind. July 29, 1985) (Direct Appeal).

Defendant was convicted in the Lake County Superior Court, Criminal Division, James E. Letsinger, J., of murder and sentenced to death, and defendant expressed a desire not to appeal sentence or conviction. The Supreme Court, Pivarnik, J., held that: (1) examination of defendant indicated he intelligently waived appeal of conviction, although appeal of sentence could not be waived; (2) record was sufficient to find that trial court did not err in the way it imposed death sentence; and (3) record was sufficient to support sentence of death. Affirmed.

PIVARNIK, Justice.
This case comes directly to this Court since it involves the imposition of a death sentence pursuant to Ind.Code § 35-50-2-9 (Burns 1985). Defendant-Appellant William Carl Vandiver was charged and convicted of murder, Ind.Code § 35-42-1-1 (Burns 1985), by a jury in the Lake Superior Court on December 19, 1983. The same jury subsequently heard additional evidence presented by the State to prove certain aggravating circumstances and, after additional deliberation, recommended to the trial court that the death sentence be imposed. The trial court agreed and accordingly sentenced Vandiver to death. Vandiver then was informed by the trial court of his right to appeal and Attorney Martin Kinney was appointed to represent him through the appellate process.

On November 5, 1984, Vandiver notified this Court by letter that he desired to waive his appeal. This desire and corresponding request was further substantiated by a verified "Motion to Waive Appeal" apparently filed pro se by Vandiver on November 8, 1984. In said Motion, Vandiver stated: "4. attached hereto and incorporated into this motion is a copy of the letter sent to his attorney, Martin H. Kinney, terminating all defense for the defendant. 5. that he (William Vandiver) does not want any other attorneys or legal groups to interfere with this waiver motion." Vandiver also sent a copy of his "Motion to Waive Appeal" and a letter dated November 8, 1984, to Attorney Kinney directing Kinney to cease representing him. We note that Kinney has filed with this Court at least two sworn affidavits attesting to the fact that he talked with Vandiver at length on several occasions about his right to appeal and that each time Vandiver thoughtfully stated his desire to waive his appeal and to have no one do anything on his behalf in regard to the mandatory review of his death sentence.

This Court, of course, faced a similar situation in 1981 in the case of Stephen Judy. See Judy v. State, (1981) 275 Ind. 145, 416 N.E.2d 95. In Judy, we held that Ind.Code § 35-50-2-9(h) precludes any waiver of a review of the sentencing in a death penalty case but does not preclude waiver of a review of the underlying murder conviction. Accordingly, this Court set a hearing for Vandiver to appear in person before us and accompanied by Attorney Kinney so that we might determine whether he did, in fact, wish to waive appeal of his murder conviction and, if so, whether his waiver was voluntarily and knowingly made.

On January 17, 1985, Vandiver, accompanied by Attorney Kinney, appeared in person before this Court and was thoroughly examined by us about his waiver request. At that hearing, Vandiver very freely and openly discussed his situation. In particular, he stated that he understood that he had a right to an appeal with the assistance of counsel, that a review of his conviction might result in an order for a new trial, and that if he received a new trial, he would be entitled to a jury, a change of judge and a change of venue from the county. He further expressed his understanding that if he were granted a new trial, he would be entitled to the assistance of counsel and to subpoena witnesses in his behalf. In addition, Vandiver stated that he was aware that a new trial might result in his acquittal while our automatic review of his death sentence might result in setting it aside and the imposition of a term of years in prison. Moreover, Vandiver acknowledged that he understood that a waiver at that time of any review of his murder conviction would be considered a final decision and would stand even if this Court were to decide to set aside his death sentence. Finally, Vandiver freely admitted that he received a "fair" trial and was guilty of the murder for which he was convicted. To explain why he desired to waive his appeal, Vandiver stated:

"Well, I turned myself in. I admitted to the crime. I see no sense in wasting everybody's time. At the best that could happen, I would end up doing forty-five years, and I'm going to die there anyway, so why--why prolong it. You know--you know, there is no need. I'm going to die there regardless, so I don't see no sense in setting there when it's going to happen anyway.... Well, to me it [being executed] would be less than getting a tooth pulled. It would be over with. My family wouldn't have to suffer no more, my friends or the people that are concerned. It would be over with. I see no sense in dragging them around for another ten or fifteen years and have to depend on them. I see no sense in that either ... I am a gambler; I was *912 taking a gamble. The gamble didn't pay off. I see no sense to proceed any further with anything."

After observing Vandiver's demeanor in court and noting his responsiveness to our very thorough questioning, this Court decided to accept Vandiver's waiver of appeal. This is to say that we found Vandiver competent to make a waiver and also found that he knowingly, voluntarily and intelligently waived his right to appeal his murder conviction. Although Vandiver's appeal was deemed waived, a question arose regarding whether briefing was necessary to facilitate our automatic review of Vandiver's death sentence pursuant to Ind.Code § 35- 50-2-9(h). This question originally was taken under advisement but on January 22, 1985, this Court issued an "Order Setting Briefing." By said Order, we directed the Public Defender of Indiana to assist us in our consideration of Vandiver's sentencing in this case. Specifically, the Public Defender was ordered to: "brief the question of imposition of the death sentence in light of the statutory requirements of IC 35-50-2-9. Argument shall be confined to the issue of the death sentence in light of IC 35-50-2-9 Potential errors in connection with the conviction which have been waived shall not be argued."

We note that Vandiver never requested to be represented by the Public Defender and, in fact, desired that no one promote any kind of defense on his behalf. Accordingly, the Public Defender was engaged by us to insure our best possible review of Vandiver's death sentence by briefing the narrow question of whether Vandiver's death sentence comports with the statutory requirements of Ind.Code § 35-50-2-9. The Public Defender was to do no more and we accordingly will disregard those issues and arguments raised by the Public Defender which are beyond the scope of our specific assignment to the Public Defender. In this regard, the State's "Motion To Strike In Part Appellant's 'Death Sentence Review Brief' " is granted. We note that the Public Defender is now discharged from any further involvement in this case having completed the briefing assignment we gave by our Order of January 22, 1985. The Public Defender is thanked for its service to this Court. We also note that Martin Kinney was effectively terminated as Vandiver's attorney by Vandiver's letter to Kinney of November 8, 1984. Having already decided that Vandiver could and did waive appeal of his murder conviction, we now find that only two issues need be considered which are as follows: 1. whether the procedure by which the death penalty was imposed on Vandiver fully comports with the dictates of Ind.Code § 35-50-2-9; and 2. whether death is an appropriate penalty in Vandiver's case according to our Indiana Rules for the Appellate Review of Sentences.

* * * *

The trial judge presiding over Vandiver's bifurcated proceeding made very detailed findings to demonstrate his reasons for making the judgment he did after receiving the jury's recommendation of death. In particular, the trial court made the following findings:

"The Court now enters its findings pursuant to I.C. 35-50-2-9 as follows: For several months prior to the death of Paul Komyatti, Sr., members of his immediate family: his wife, Rosemary Komyatti; his son, Paul Komyatti, Jr.; his daughter, Mariann Vandiver and his son-in-law, [Defendant-Appellant] William Vandiver, entered into an agreement each with the other with the criminal objective of killing Paul Komyatti, Sr., an elderly man, retired because of physical disability with heart trouble.

Motives of each family member were varied. Rosemary, the wife, was constantly belittled, verbally abused and made to beg for what money she needed. Paul, Jr., viewed his father as too strict, not enabling him to spend his money as he wanted and not enabling him to date socially. He, likewise, was subjected to periodic loud verbal abuse. Paul, Sr., on occasion drank to excess and was loud and violent as a result making all present uncomfortable. Mariann, the daughter, whose testimony is the source of much of this family background information, also disliked her father for the same reasons. Additionally, he demanded she divorce the defendant because of his prior criminal activity. The defendant was supposedly wanted by Chicago police for questioning about another killing. Paul, Sr. had threatened to inform the police as to their whereabouts.

Their mutual decision to kill Paul, Sr. was implemented by several attempts to poison his medicine, his coffee, his food, all of which failed to kill and were aborted because they were afraid he would consult a doctor to cure his frequent illnesses. The final decision on the method of his death came on the 19th of March, 1983, to put him under with ether and inject air into his veins. During the late night hours of the 19th and the early morning darkness of the 20th, the defendant in the company of Mariann and, unknown to Paul, Sr., waited in concealment outside the house for the signal from Paul, Jr. that Paul, Sr. was asleep. Defendant and Mariann, upon seeing the signal flashed, surrepticiously (sic) entered the house, altered the plan at the last moment because of the lack of ether and decided to smother him.

The defendant and Paul, Jr. entered the bedroom, sprang upon Paul, Sr. as he lay sleeping and bungled yet another execution. The victim fought hard for life, making it impossible to follow through with asphixiation (sic). The defendant had difficulty holding Paul, Sr. down even with the help of Paul, Jr. holding his legs. Paul, Sr. pleaded for his life, saying: 'Son, Son, can't we work something out?' Calls also went out to his wife to summon the police and to his grandson for aid, so loud that Mariann closed the bedroom door lest the grandchild be awakened.

The defendant terminated the resistance by stabbing Paul, Sr. in the back, in the words of the defendant, 'at least one hundred times' with a fish filet knife he always carried in his pocket. Hitting Paul, Sr. over the head five or six times with his gun, which he also always carried, had little effect. At this point Paul, Sr. was not yet dead. Certainly a fatal blow had been struck from which Paul, Sr. would have died but for immediate surgical intervention. The actual count of knife wounds was 34 of the deep penetrating variety. However, he was still breathing as the defendant began his grisly preparations to dispose of the body. By the defendant's admission, the decapitation was the immediate cause of death, but there was no evidence that the victim was conscious at the time.

In terms of the sentence to be imposed the sectioning of the body is not so critical as torture of the victim as it is to show the state of mind of the defendant and his cohorts. Things like offering Paul, Sr.'s penis to Rosemary as a joke; taking a smoke break because of the smell and length of the task; commenting on the toughness of his skin; lecturing Paul, Jr. on the use of the knife instead of the saw (because saw teeth plug up with fat and flesh); and commenting casually on the amount of fat around his heart as like 'a chicken heart' show a callousness of mind of singular dimension. Lack of conscience, or a showing of no remorse, or inhuman feelings are inadequate expressions of the deep disgust and revulsion experienced by the Court. It is as though all concerned are humanoids only capable of speech and other indicia of bodily functions. The Defendant's code of conduct, if any, does not include familial loyalty that other primate species enjoy at the lowest level.

It now appears the conspirators were correct as to the money that would have been available had their plan been successful. In fact, defendant and his wife had gotten a 'loan' of five thousand dollars ($5,000) from Paul, Jr. and one thousand seven hundred dollars ($1,700) from Rosemary plus the victim's truck. It shows in the most convincing manner that the defendant's prime motive has been money. In this respect, the defendant's moral character is slightly rehabilitated by this most venal of motives. Defendant's expectation of further monetary gain was the same as any husband of an heiress to an estate. At trial, defendant recanted his prior confessions. He placed on seventeen year old Paul, Jr. the entire blame for the killing and dissection. This does little to rehabilitate his basic lack of character. It directly contradicts the other available testimony and physical evidence. He paints himself as the victim, a pawn of a demented family ploy, sacrificed in a gambit to save his wife. His portrait is a caricature, with just enough admissions against his penal interests to give it the appearance of truth. His admissions at trial of six separate attempts to murder, three times with concentrated nitroglycerin tablets, one time with rat poison and one time with a combination of poison, cocaine and codeine belie his denial of the only act that succeeded. He had nothing to lose in the attempt and he has, in fact, lost nothing. This visualization of the scenario is unworthy of belief and wholly rejected by the Court.

* * * *

In this case, the trial court's findings as set out above in part I clearly demonstrate that the trial court made an individualized consideration of Vandiver's crime and of Vandiver's character. We have reviewed the trial judge's written findings along with the evidence in the case and find that the record clearly supports the trial judge's conclusion that the imposition of a death penalty for Vandiver's murder conviction was justified by the nature of the offense and by the character of the offender. Moreover, the evidence supports our conclusion that Vandiver's death sentence was not arbitrarily or capriciously arrived at and is not manifestly unreasonable.

The sentence of the trial court is affirmed. This cause is remanded to the trial court for the sole purpose of setting a date for Vandiver's death sentence to be carried out.