Executed May 22, 2002 by Lethal Injection in Texas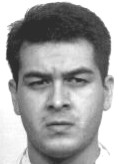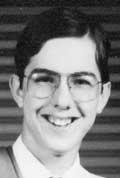 29th murderer executed in U.S. in 2002
778th murderer executed in U.S. since 1976
13th murderer executed in Texas in 2002
269th murderer executed in Texas since 1976

Since 1976

Date of Execution

State

Method

Murderer
(Race/Sex/Age at Murder-Execution)

Date of
Birth

Victim(s)
(Race/Sex/Age at Murder)

Date of
Murder

Method of
Murder

Relationship
to Murderer

Date of
Sentence

778

05-22-02

TX

Lethal Injection

Johnny Joe Martinez

H / M / 20 - 29

11-20-72

Clay Peterson

W / M / 20

07-15-93

Stabbing with knife

None

01-27-94

Summary:
In July 1993, Johnny Martinez, then 20, entered a convenience store in Corpus Christi. He used the store's restroom, shoplifted several items, and observed that the clerk was the only other person in the store. He went back out to his car, which was driven by Paul Wortman, 23, and waited. After about 20 minutes, Martinez went back in to the store, put a pocket knife to the throat of the 20-year-old clerk, Clay Peterson, and demanded money. After Peterson gave Martinez the contents of the store's cash register -- $25.65 -- Martinez stabbed him eight times in the neck, back, and shoulders. Wortman, watching what was happening inside the store from his car, drove away. Martinez fled on foot. Peterson, still conscious, called 911. He died soon afterward. Martinez fled to a nearby motel. He then called police and admitted to the crime. He waited there for police to arrive, and was arrested.

Citations:
Martinez v. State, 924 S.W.2d 693 (Tex.Cr.App. 1996)

Final Meal:
None.

Final Words:
At his execution, Martinez made a lengthy final statement that was critical of his original lawyers. "My trial lawyers -- they are the ones that are killing me," he said. "I know I'm fixing to die, but not for my mistakes. I'm dying for the mistakes of my lawyers." Martinez also thanked Lana Norris, who did not attend the execution, for her attempt to save his life. "It meant a lot to me," he said. Concluding, he told his family, "I am fine, I am happy. I will see you on the other side."

Internet Sources:


Texas Department of Criminal Justice - Executed Offenders (Johnny Joe Martinez)

Texas Attorney General Media Advisory

MEDIA ADVISORY - Monday, May 20, 2002 - Johnny Joe Martinez Scheduled to be Executed.

AUSTIN - Texas Attorney General John Cornyn offers the following information on Johnny Joe Martinez, who is scheduled to be executed after 6 p.m. on Wednesday, May 22, 2002. On Jan. 27, 1994, Johnny Joe Martinez was sentenced to death for the capital murder of Clay Peterson during a robbery, which occurred in Corpus Christi, Texas, on July 15, 1993. A summary of the evidence presented at trial follows:

FACTS OF THE CRIME

On July 15, 1993, at approximately 3:20 a.m., Johnny Joe Martinez entered a 7-Eleven convenience store in Corpus Christi and fatally stabbed the store's clerk with a pocketknife. According to the store's security camera videotape, the clerk, 20-year-old Clay Peterson, was working alone at the store when Martinez put a pocketknife to his throat and demanded money. Though Peterson complied with Martinez' orders and surrendered the money in the store's cash register, Martinez stabbed Peterson about 10 times, including twice in the neck. Peterson also sustained several scratches to his neck and defensive wounds to his hands.

Martinez had previously visited the same convenience store only 20 minutes before murdering Peterson. During the initial visit, Martinez used the store's restroom and shoplifted several items, then returned to his companion's waiting car and contemplated how easy it would be to rob the store.

PROCEDURAL HISTORY

Martinez was indicted for the capital murder of Clay Peterson on July 15, 1993, in the 347th Judicial District Court of Nueces County, Texas. He pled "not guilty."

Trial on the merits began on Jan. 24, 1994, and on Jan. 26, 1994, the jury returned a verdict of "guilty." Following a separate punishment hearing, the same jury answered "yes" to the future dangerousness special issue and found that no mitigating circumstance warranted that Martinez be sentenced to life imprisonment. Consequently, the trial court assessed punishment at death.

Martinez' conviction and sentence were automatically appealed to the Texas Court of Criminal Appeals, but the court affirmed and denied rehearing. Martinez did not seek certiorari review in the Supreme Court.

On April 21, 1997, Martinez petitioned for state habeas relief. The state habeas court recommended that relief be denied, and on April 29, 1998, the Court of Criminal Appeals adopted the recommendation.

On July 23, 1998, Martinez filed a petition for federal habeas corpus relief in the district court. The district court entered a final judgment denying relief on Aug. 24, 1999, but allowed Martinez to appeal the judgment to the Fifth Circuit Court of Appeals. In a published decision issued June 22, 2001, the Fifth Circuit affirmed the district court's denial of relief.

On Feb. 25, 2002, the Supreme Court denied Martinez' petition for writ of certiorari. Martinez filed a successive state writ in the Court of Criminal Appeals on or about April 12, 2002. The Court of Criminal Appeals denied Martinez's successive state writ on May 1, 2002.

On May 15, 2002, Martinez filed in the U.S. Supreme Court an application for a stay of execution and another petition for a writ of certiorari. A second successive state writ was filed on May 16, 2002, in the Court of Criminal Appeals.

PRIOR CRIMINAL HISTORY

Martinez has no prior criminal history.

Texas Execution Information Center by David Carson.

Johnny Joe Martinez, 29, was executed by lethal injection on 22 May in Huntsville, Texas for the robbery and murder of a convenience store clerk.

In July 1993, Johnny Martinez, then 20, entered a convenience store in Corpus Christi. He used the store's restroom, shoplifted several items, and observed that the clerk was the only other person in the store. He went back out to his car, which was driven by Paul Wortman, 23, and waited. After about 20 minutes, Martinez went back in to the store, put a pocket knife to the throat of the 20-year-old clerk, Clay Peterson, and demanded money. After Peterson gave Martinez the contents of the store's cash register -- $25.65 -- Martinez stabbed him eight times in the neck, back, and shoulders. Wortman, watching what was happening inside the store from his car, drove away. Martinez fled on foot. Peterson, still conscious, called 911. He died soon afterward. Martinez fled to a nearby motel. He then called police and admitted to the crime. He waited there for police to arrive, and was arrested.

The killing was caught on video tape by a store camera.

Martinez said that he knew he had wounded Peterson, but did not know the wounds were fatal. He said that he called 911 to request an ambulance for Peterson and, as he was being arrested, asked police whether the victim was going to be alright.

A jury convicted Martinez -- who had no prior criminal history and no record of violence -- of capital murder in January 1994 and sentenced him to death. According to Martinez' prison admission record, Paul Joseph Wortman was also charged with capital murder, but this information was not corroborated by any other reports.

In appeals, Martinez' lawyer argued that his death sentence was unwarranted because Martinez was not shown to be a future danger to society. Under Texas law, the jury must believe a defendant to be a future danger in order to impose a death sentence. Prosecutors stated that the brutal nature of the killing, as seen in the video tape, proved that Martinez was dangerous. The Texas Court of Criminal Appeals upheld his conviction and sentence in May 1996 by a 5-4 vote. All of his subsequent appeals in state and federal court were denied.

About three weeks before Matinez' execution, he met with Peterson's mother, Lana Norris, at her request. They met, accompanied by Martinez' lawyer, for about four hours in the chapel of the Polunsky Unit in Livingston. After that session, Norris wrote a letter to state parole officials asking them to commute the killer's sentence to life in prison. "There is no doubt in my mind, that to execute Mr. Martinez would be a double crime against society. Here is a young man that has truly repented and regrets his actions," she wrote. Norris also requested an opportunity to meet with the members of the Texas Board of Pardons and Paroles in person.

In a death row interview, Martinez said that he was drunk and high on marijuana the night that he killed Peterson. "I was young, stupid," he said. "There's not one day I don't think about what I did. I wish I could bring him back." He said that he was "very grateful" for the letter Norris wrote on his behalf, and receiving her forgiveness "lifted a tremendous weight off my shoulders." Nevertheless, he said that wished more attention was being paid to his claim that his original appeals lawyer was incompetent. "I haven't had the chance to show my case," he said. "You know, everybody is now focusing on this letter. Why not focus on my case?"

Despite Norris' plea, she did not get to meet with the members of the parole board. In an unusually close 8-7 vote, the board voted against recommending clemency for Martinez.

At his execution, Martinez made a lengthy final statement that was critical of his original lawyers. "My trial lawyers -- they are the ones that are killing me," he said. "I know I'm fixing to die, but not for my mistakes. I'm dying for the mistakes of my lawyers." Martinez also thanked Lana Norris, who did not attend the execution, for her attempt to save his life. "It meant a lot to me," he said. Concluding, he told his family, "I am fine, I am happy. I will see you on the other side." Johnny Martinez was pronounced dead at 6:30 p.m.

"Convicted Killer Executed for Slaying of Store Clerk," by Michael Graczyk. (AP May 23, 2002)

HUNTSVILLE -- Convicted killer Johnny Joe Martinez was executed Wednesday evening for fatally stabbing a Corpus Christi convenience store clerk nine years ago.

In a lengthy final statement, Martinez was apologetic and bitter, blaming his state-appointed appeals lawyers for his death. "I know I'm fixing to die, but not for my mistakes," Martinez said. "My trial lawyers, they are the ones who are killing me."

Martinez had insisted that his initial appeals lawyers were incompetent and inexperienced and failed to take the proper steps to get him off death row. Late appeals, including some to the Supreme Court this week, were rejected.

He apologized to the parents of his victim, Clay Peterson. Peterson's mother, Lana Norris, lobbied for his sentence to be reduced to a life term. "I want to thank you," he said, referring to Norris. "It meant a lot to me." His voice shaking, Martinez said he failed to call his own mother Wednesday. "Tell my mother I love her, too. I didn't call her because I just couldn't," he said.

"Board Affirms Killer's Execution by One Vote; 'We're sad about it,' says victim's mom, who had sought life for inmate," by Diane Jennings. (May 21, 2002)

Despite a plea from the mother of the man he murdered nine years ago, Johnny Joe Martinez fell short by one vote Monday in his request for commutation of his death sentence. The Texas Board of Pardons and Paroles voted 9-8 to reject life imprisonment for Mr. Martinez and 12-5 against a temporary reprieve. The one-vote margin is unusual in a death case.

Mr. Martinez is scheduled to be executed at 6 p.m. Wednesday for the 1993 stabbing death of 20-year-old convenience store clerk Clay Peterson in Corpus Christi. Mr. Peterson's mother, Lana Norris, had written the board this month asking that members commute the death sentence to life. "Please do not cause another mother to lose her son to murder, needlessly!" she wrote. Monday afternoon, she said she supported whatever decision the board made, "even though we're sad about it." "We will be praying for Johnny and for his family," Ms. Norris added.

Ms. Norris wrote the letter, at Mr. Martinez's request, after a lengthy and intense face-to-face mediation session with him on death row in Livingston. Mr. Martinez's mother, Mary Lou Chavera, started crying when informed of the board's vote. "My son lost?" she asked. "So he will be executed? Oh, my God."

Members of the board said death penalty decisions are always difficult. Ms. Norris' letter was a factor, but not the determining one, in their respective decisions, they said. Member Paddy Burwell said he voted to commute Mr. Martinez's sentence because he didn't agree that Mr. Martinez was a danger to society. Mr. Martinez, who was 20 at the time of the crime, had no previous criminal record. He considered Ms. Norris' letter carefully, he said, but, "You have to watch the emotion thing." He said the mother's feelings weren't the only consideration. Mr. Burwell said he hoped the close vote would make people realize "we work these things hard, and we're not 'rubber stamping,' [which is] what we've been called."

Board member Filiberto Reyna said he voted against commutation because "my perspective is more of a societal issue than just the wishes of the victim's family." "I try to look at every aspect of the case," he said. "Unfortunately, in the past we've been accused of basically rubber stamping things. I think sometimes people get the impression I'm sitting at home in my bathrobe drinking my breakfast coffee, [saying] 'Fax this down there.' That's not the case at all." Board members generally vote by fax instead of meeting in person.

A public hearing was not held in the Martinez case because not enough board members requested one, Chairman Gerald Garrett said last week. Mr. Garrett also voted to deny a commutation or reprieve for Mr. Martinez but declined to explain why. "We're at a point right now that is always delicate," he said. "We have rendered our decisions, and the date still looms ahead. And litigation is always a strong possibility, so I'm not going to pontificate on this." Commutations, recommended by the board and approved by the governor, are rarely granted in a death case. Mr. Garrett said he could recall only one in recent years.

Mr. Martinez's lawyer, David Dow, was stunned by the close vote. "I am gratified that eight members of the board voted to recommend that Mr. Martinez's life be spared, but eight votes do not accomplish justice in this case," he said. Mr. Dow has said repeatedly that the merits of Mr. Martinez's case have never been reviewed by an appellate court because the previous appellate lawyer appointed by the court had little experience in post-conviction work and did little on the case. "I am appalled that nine members of the board ... would vote to execute someone whose access to the courts has been repeatedly and consistently denied," he said.

Mr. Dow filed a lawsuit on behalf of Mr. Martinez and two other death row inmates with the 5th U.S. Circuit Court of Appeals on Monday, claiming that their civil rights were violated by the appointment of incompetent attorneys for state appeals. He also has two pleadings on file with the U.S. Supreme Court. A separate effort was rejected by the Texas Court of Criminal Appeals on Monday. Mr. Dow said it was heartbreaking to lose a bid to save someone from the death chamber by one vote. "In a way, it's easier to lose by a decisive margin than by a close vote," he said. "I was prepared to be outraged by a decision of 12-5 or 11-6, but a 9-8 decision, I think, indicates pretty strongly that the complaint that Mr. Martinez had about whether he's received access to the judicial process in this case was not an invented or an exaggerated claim."

The Nueces County district attorney's office, which prosecuted Mr. Martinez, could not be reached for comment on the board's vote. Death row inmates typically are moved from the Polunsky Unit in Livingston to Huntsville, where the execution chamber is housed, the day before a scheduled execution.

JOHNNY MARTINEZ - Execution date: 5/22/2002.

"Executing Johnny Joe," by David Dow.

My client, Johnny Joe Martinez, is scheduled to be executed in Texas on May 22. In 1994, he committed murder, and he has been remorseful literally since the moment he did so. Immediately after stabbing Clay Peter-son, a clerk at a convenience store in Corpus Christi, he dialed the 911 operator to call for an ambulance for his victim and then turned himself in. After waiting for the police to come pick him up, the first thing he inquired about was the condition of the man he had stabbed. The man had died.

There were no warning signs that Martinez would commit this murder. He had never before been convicted or even arrested for any crime. He had never acted violently, even when, as a young man, he was taunted for his effeminate characteristics. But on one night, drunk and in the company of another man, he took a life.

The death penalty is not designed for men like Martinez. The Supreme Court held twenty-five years ago that it is not permissible for a state to execute someone simply because that person commits murder. It is necessary for the state to establish something in addition to the murder: the crime was unusually horrific, or that the murderer will likely kill again. Neither of these criteria justifies the execution of Martinez. So why is he on death row?

The simple answer is that his lawyers made two costly mistakes. Death penalty trials occur in two stages. First, the state must establish that the defendant committed the act for which he is being charged. If the defendant is found guilty, then, at the second stage, the punishment phase, the state's task is to provide evidence that the defendant should be executed. The defense lawyer's task at the punishment phase is to persuade the jury that the defendant is worth saving, that he has redeeming qualities. This is not to excuse the commission of the murder, but to justify a life sentence rather than the death penalty.

At Martinez's trial, the state did not introduce any punishment phase evidence at all, for there was nothing to introduce. Martinez did not have a checkered past. He was not a career criminal. He was not a defendant whom the jurors could easily regard as a savage animal rather than a human being. Yet the state requested the death penalty, and that meant Martinez's lawyer had to do something. He did not. He barely put on a case at all. He did more than nothing, but not nearly enough. That was the first mistake. As a consequence, the jury sentenced Martinez to death.

One might think, in view of the fact that Martinez is set to be executed next month, that some court has determined that Martinez's trial lawyer was not in fact as inept as I have suggested. If one were to reach that conclusion, one would be wrong. No court at any level–neither state nor federal–has ever addressed the question of whether Martinez's trial lawyer was ineffective. The tragically surreal reason is that Martinez had the misfortune of having a second lawyer who was even worse than the first.

The lawyer appointed to represent Martinez in his habeas corpus appeals had never handled a death penalty appeal before. The role of that lawyer, like the job of all death penalty habeas lawyers, was to point out exactly how the trial lawyer had been ineffective. Habeas lawyers proceed by first determining what the trial lawyer could have done, but didn't. Martinez's habeas lawyer, however, conducted no such inquiry. He filed legal pleadings that demonstrated that he had no familiarity with death penalty litigation, an unusually arcane area of law. He never once challenged the competence of the trial lawyer in the documents he filed in state court. That was the second mistake. No state court addressed the competence of Martinez's trial lawyer, because Martinez's habeas lawyer neglected to ask the state court to do so.

Once the case made its way to federal court, which is when I became involved in the litigation, it was too late. The federal courts will not consider an issue that is not first presented to the state courts. Martinez's new lawyers implored the federal courts to create an exception to this rule for cases where the state habeas lawyer's incompetence was the only reason the case did not come before a state court. But the federal courts declined Martinez's plea and ruled against him, because they viewed themselves as bound by previous decisions of the Supreme Court. The result is a man on death row in Texas who would not be there if he had received competent legal representation at his trial. That is my opinion. No court has agreed with that assessment, but no court has disagreed with it either, because no court has been willing to examine it.

I have told my client that his lawyers have not given up, and that we plan to ask the Supreme Court to review the case if the state's highest court once again turns us down. But I have also told him that he should prepare himself for the worst. Courts are not fond of death penalty appeals, at least when the death row inmate does not claim that he is innocent, and Martinez has admitted from the outset that he made a terrible mistake. Yet he is on the precipice of losing his life not because of his mistake, but because of those of his lawyers.

David R. Dow is a professor at the University of Houston Law Center. His book, Machinery of Death (edited with Mark Dow), will be published in May by Routledge.

PLEASE READ... The contents of this web page carefully because although it mainly concerns me, it also reflects the story of others who are in the same situation as I am or worse. As you read on you will learn the difference between my pleading for help and the many others pleading for help.

I'm a Texas Death Row innate who is pleading for help from you and others in the free world. I'm at the end of my appeals and my lawyer has advised me to prepare for the worst because the State of Texas is getting an execution date for the middle of next year ready for me. I knew the time would come, but like everyone here we hope it never does and I wasn't expecting it this soon. So not only am I preparing mentally for it, I'm also at work now to die with dignity and pride. I'm trying to reach out to you and others who have the compassion and care which is enough to help me raise needed funds to pay for my burial. I need people like you that are willing to buy my artwork because my family can not afford the 5 thousand or so to bury me. I can get buried here on the prison grounds, but I don't want to because they lay you to rest in a small box naked with a small white cross with your number on it. Prisoners do all this burying thing. I want to to go back home and get buried with the family I love, know and love me.

I hope you can understand my predicament and what I 'm trying to do. I know I will not be able to raise the 5 thousand or so I'll need by drawing so I will rely on donations as well. Since I don't have a savings account to where the financial help, could be sent I'm relying on my mother's address. I need your help in this, I really do. I hope you can understand why I need your help. Please buy a drawing from me or donate something to help pay for my burial.

If you can help in any way, please sent it to my mother's address and call her as well and let her know that she is not alone in this. We all are in this together. I'm going to do my part and draw till I can not no more. I will be drawing nice Indian black / white portraits on 15 by 20 illustration boards. If you donate 100.00 dollars or more I will send a portrait to you. For people that can not afford that and still give for my burial fund and wish to receive a picture, feel free to write me and let me know I will do my best to get you one as well.

Mothers address:

Mary Lou Chavera
c/o Johnny Martinez's Burial Fund
1220 N. 17th., Apt. 58
Kingsville, Texas
78363 U.S.A.

Please read on to learn more of the background of my case . . .

1. Background

a. State Proceedings

In January of 1994, I was convicted of capital murder and sentenced to death for the killing of Mr.Peterson, a 7-11 clerk, during the early morning of July 15, 1993. The evidence showed that after a night of heavy drinking at several nightclubs, robbed a Corpus Christi, Texas 7-11 and threatened the clerk with a small pocketknife, and stabbed him quickly before leaving, inflicting a fatal wounds. Immediately after leaving the store, ran to a nearby beach and collapsed, sobbing for approximately ten minutes. Then walked to a hotel lobby, called the police and turned myself in. The police arrived and took me into custody.

I expressed concern for the victim's condition, and tried to help the police locate the murder weapon, which I had thrown away while running from the store. Once I reached the station house, I asked to speak to a police officer immediately. The officer who took my statement described me as "upset and very remorseful." I was convicted of capital murder based on my statement and a surveillance videotape partially depicting the crime.

At the punishment phase of the trial, the state presented no evidence. I had no prior contact with the criminal justice system whatsoever, and District Attorney's investigators could find no evidence that I had ever committed any other violent acts. The state relied soley on the nature of the crime to support a finding of future dangerousness, which is required in order to authorize a death sentence under Texas law. The defense called some of my family members and friends , who testified to my non-violent character and mentioned that I had never known my natural father and that I grew up in a government housing project. The remarks were superficial, taking up only 37 pages of the trial record. The state presented no rebuttal case. Once the trial was over I proceeded on an appeal of my death sentence. The first step of the appeal is at the Courts of Criminal Appeals (C.C.A.). Once there my death sentence was upheld by a fragmented 5-4 vote of the C.C.A. in 1996. On this vote three judges of the CCA dissented at length in two seperate opinions, arguing that the evidence was constitutionally insufficient to support the jury's finding of future dangerousness.

My second step of my appeal a Corpus Christi lawyer ("state habeas counsel") was then appointed on March 13, 1997, to file a state postconviction application on my behalf pursuant to TEX. CODE. CRIM. PROC.ANN.ART.11.071, which requires the CCA "under rules and standards adopted by the court, to appoint competent counsel" to indigent death row inmates for state postconviction appeals. The statute requires counsel to "investigate extraditiously. . .the factual and legal grounds for the filing of an application for a writ of habeas corpas." On April 9, 1997, state habeas counsel wrote me advising me that he had heen appointed and was locating the transcript of my case. On June 9, 1997, state habeas counsel wrote me and told me that he had started to "wade through" the record and had identified a few potential issues. Counsel closed the letter by promising to "get up there (to visit) sometime soon." However state habeas counsel never visited me and rejected all of my telephone calls. In fact, after this last letter, state habeas counsel did not communicate with me in any form for almost eight months.

To prepare my writ, the state habeas lawyer read the record. He hired no experts or investigators, never spoke to my family menbers or friends, and performed no investigation himself, except possibly for a brief telephone call to trial counsel. On September 8, 1997, state habeas counsel filed my application. It briefed four claims. The first two claims generally repeat arguments raised and decided during direct appeal; the remaining two claims assert juy selection errors. The application does not bolster the two already-decided claims with new facts or legal briefing, and does not explain why the record-based jury-selection claims could not have been raised on direct appeal. My entire Application is six pages long and he did not send me a copy of this pleading when it was filed.

The State filed an Answer to the Amended Application on October 18, 1997. On November 11, 1997, state habeas counsel filed proposed findings of fact and conclusions of law. This document was two pages long. Once again, state habeas counsel did not send me a copy of this pleading when it was filed. On November 24, 1997, the state filed its Proposed Findings of Fact and Conclusions of Law. I having had no communication from my lawyer for months, wrote him on February 9, 1998:

excerpts from my letters I wrote him on different occasions . . .

I would like to know the status of my appeal. when I referred back to the last letter I received from you which is dated June 9, 1997, ) You mentioned that you would advise me of any further developments in my appeal. so I am wondering if there has been any new developments on my appeal or has anything helpful surfaced.

Please get back with me as soon as possible and let me know what is going on with my Habeas Corpus appeal, please keep me informed of any and all things dealing with my appeal proceedings,O.K.

Mr. Rhodes, please don't get me wrong, I am not trying to sound pushy or anything like that, it's just that I'm in the dark here and my life is on your hand, I am putting all my faith and hope in you , so please keep me informed and lets stay in touch O.K.

State habeas counsel ignored this letter. On February 19, 1998, the state habeas court signed the State's findings of fact and conclusions of law verbatim, extinguishing my right to develop facts to support my clams in state court. I remained unaware of this development, because state habeas cousel did not communicate the fact of the trial court's ruling.

On February 23, 1998, I again wrote state habeas counsel:

I wrote you a letter on the 9th of this month and I still have not heard from you. I want you to get in touch with my family so they can help you look into some very important things that-- will benefit and help me in my case. Have you hired the investigator I told you to Mr. Rhode so he can talk to numerous helpful witnesses. Theirs one particular witness I want you to talk to and his name is Santos Leal... I Irnow if you file a motion for investigator funds to the C.C.A. they will grant it and supply $2,500 for us to hire one. These things I'm telling you are very important issues I want you to raise. Their are numerous witnesses that I beleive will help me on my State Habeas Corpus Write we just need to get a hold of them.

In respond to this letter, state habeas counsel sent me the first communication I had received from him in almost eight months. It consisted of a two sentence letter accompanied by copies of the habeas application that had been filed months before and the trial judges findings of fact and conclusions of law. By this time, my case hd been transferred to the CCA for appellate review.

On April 29, 1998 the Court of Criminal Appeals denied all relief in a Cursory two page Order. Judge Charles Baird dissented :

Applicant is represented by counsel appointed by this Court. The instant application is five and one half pages long and raises four challenges to the conviction. The trial record is never quoted. Only three cases are cited in the entire application, and no cases are cited for the remaining two claims for relief. Those claims comprise only of 17 lines with three inches of margin.

It is a proven fact that it takes at least a little over 500 hours to investigate a capital case and that is still not thoroughly, I wasn't aware of none of this.

After reading Judge Baird's dissenting opinion calling his performance into question and calling for a hearing into his competence, state Habeas counsel, without consulting me, filed on May 5, 1998, a Motion for Reconsideration asking to withdraw from the case. State habeas counsel admitted: "Petitioner Johnny Martinez's attorney...has handled many direct appeals but has never handled a post-conviction writ of a death penalty case and therefore must humbly agree with the dissenting opinion in this case (without joining in its reasoning) that merits of this application should not be reached." State habeas counsel sent me a copy of the Motion for Reconsideration. As soon as I received these documents and realized what state habeas counsel had done on my behalf, I wrote the CCA and asked them to allow me another opportunity to seek habeas relief :

The (state habeas application filed on my behalf) didn't raise any issues from the record or elsewhere that I sent him and told him I wanted raised and preserved.

In the Motion to Reconsider that Mr Rhodes filed to the Criminal Courts of Appeal on May 5, 1998, he practically admits that he didn't know what he was doing in handling a State Habeas Corpus Writ. He is also requesting to be allowed to withdraw from my case without even consulting me at all...Therefore I pray that you will appoint me a competent attorney. An Attorney that knows how a State Habeas Corpus Writ proceedings process works and a few months to give him to file my State Habeas Corpus Writ.

Shortly after, I wrote state habeas counsel, asking him to withdraw and file an affidavit attesting to his ineffictiveness because that was the "the only way I can think of to get another chance at my State Habeas Corpus Writ proceedings." State Habeas Counsel refused to comply, and counsels request to the CCA to withdraw from the case (which was seconded by me) was denied, because he filed the wrong papers and when he did it right time had already expired.

b. Federal Habeas Proceedings (3rd Step of my appeal)

During federal habeas proceedings, my lawyers Ms. Simonson and Mr. Andrew Hammel investigated my background. All of my family members and friends confirmed that trial counsel prepared for the punishment phase of the trial by gathering them together and asking them two or three general questions about me. Trial counsel, in an affidavit submitted to the district court (but not admitted into the record,) later confirmed that this was the extent of his investigation. He stated that he failed to thoroughly investigate my background because he believed he would prevail on the future- dangerousness special issue, and felt that any mitigating information would endanger this goal. When our retained investigator explained the importance of mitigating evidence to them and questioned them seperately in detail , they volunteered considerably more mitigation evidence - all of which they would have been willing to testify about had they known it was relevent. Based on this investigation, my lawyers asserted that trial counsel's inadequete preperation for the punishment phase of his trial constituted ineffective assistance of counsel (IAC) in violation of the Sixth Amendment to the United States Constitution. My lawyers asserted that the error was especially likely to have harmed me in light of the weakness of the state's punishment phase case.

This claim was unexhausted because it had not been presented to the state courts. The federal district, in accordance with recent Fifth Circuit interpretations of [Coleman V. Thompson, 501 US. 722 (1991), refused to review the claim. The Court held that the claim was procedurally defaulted, and that no "cause" could be shown to excuse the default because ineffective assistance of postconviction counsel cannot constitute "cause." The district court noted that it was "not unmoved" by the "harsh" consequences of the rule (given state habeas counsel's inadequacy), but opined that it was "bound" to apply existing precedent. The District Court granted a certificate of appealability as to all issues. Which is very unusual in a capital case.

My appeal as it stands now revolves primarily around the validity of the District Court's default of the claims. My. federal appeal has been litigated from the beginning with the overriding goal of preparing a thorough record of state postconviction counsel's performance. My case is an ideal posture for several reasons:

1. The record surrounding State habeas counsels performance is essentially undisputed. None of my specific factual assertions concerning state habeas counsels performance was contested by the Attorney General.

2. The IAC claim overlooked by state habeas counsel could not have been advanced during direct appeal proceedings, both because it would have required extra - record factual development and because my solo trial counsel also represented me alone on direct appeal (1st step of appeal.)

3. The IAC claim was not presented to the state court and not ruled on by the federal court. Therefore there is no "alternative" merits ruling" which later courts can cite to soften the blow of the procedural default.

4. As the letters excerpted above show, I constantly prodded my lawyer to perform extra-record investigation, and even prodded the lawyer to contact my family members and friends, who later proved to be valuable sources of information.

5. The District Court's grant of a certificate of appealability as to all issues, which is rare in Texas capital cases, significantly increases the likelihood of oral argument and an opinion more reasoned and an opinion more reasoned and thorouhg than would otherwise be the case.

Finally, my counsel consulted with experienced habeas litigators and presented the district court with every possible argument for the expansio of the right to counsel in state postconviction. These arguments were summarized and dismissed in the District Courts order as mere attempts to repackage my Sixth Amendment arguments. THEY HAVE YET TO BE MEANINGFULLY ADDRESSED BY ANY COURT. Among the arguments presented were :

1. The COLEMAN exception should be addressed and expanded by the Court.

2. I was denied "meaningful access to the courts" under the reasoning of Justice Kennedy's opinion in [Murray V. Giarratano1 492 r~.s. 1 (1989)].

3. The State of Texas, by promising me "effective" counsel and then breaking that promise, frustrated my reasonable reliance interests and thus violated Due Process. This constitutional violation can serve as "cause" to excuse my procedural default.

4. Due process has also been violated because I'm being punished by forfeiture of meaning access to a vital stage of appellate review without any showing of wrongdoing on my part.

5. Permitting certain inmates to be SELECTIVELY denied access to competent counsel and thereby to state and federal habeas review violates Equal Protection and fosters the kind of arbitrariness which the Eighth Amendment forbids in capital proceedings.

6. By promising me competent counsel and then breaking that promise, the State created an "objective factor ' external to the defense," which prevented me from complying with its procedural rules, thereby supplying "cause" to excuse the default.

7. The state's broken promise of competent counsel created a set of circumstances which rendered state habeas proceedings ineffective to protect my rights, thereby excusing exhaustion ( and nullifying procedural default.)

8. Because I took all reasonable steps necessary to try and prod my lawyer into investigating my case and presenting my claims to the state courts, I cannot be held to have "failed to develop" the factual basis for my claims in state court.

9. State habeas counsel's conduct demonstrated the " gross negligence" necessary to permit me to disavow the agency component of the attorney client relationship and thereby reject the limits impose on my representation by state habeas counsel.

10. Application of COLEMAN in these circumstances would pervert principles of state-federal comity by permitting states to deprive condemned inmates of federal review of their claims by appointing incompetent counsel to represent them at the state level. The most important step of them all.

11. The drastically increased importance of meaningful state habeas review in light of the AEDPA and other reforms counsels a re assesmant of procedural default jurisprudence.

The purpose of making so many arguments is to provide the Fifth Circuit (4th step of appeal) with an avenue to grant merits review to me without necessarily requiring the court to confronting the issue of weather the Sixth Amendment guarantees competent state postconviction counsel (a proposition they have emphatically rejected in all previous cases). My counsel is not aware of another case in which the issue has received the amount of briefing and development as it has in this case.

Unfortunately, there are dozens of Texas capital appeals in which the petitioners have received assistance comparable to (or even more superficial than) mine. These cases are being processed through state court quickly, and will be reaching Fifth Circuit district courts very soon. Thus, any positive development in my case in the Fifth Circuits jurisprudence would have immediate far reaching consequences and may help prevent the approaching flood of Texas cases in which condemned inmates will be executed without having recieved any meaningful postconviction review.

You the people can do something to help me by alerting the governor of Texas and letting him know that I have let to be meaningully address by any court and that I shouldn't be denied that. It is not my fault for being appointed an incompetent counsel that his courts gave me in state court to do my state habeas writ.

PLEASE HELP IN ANY WAY YOU CAN. My last thread is HOPE, I'm depending on you and others in the free world to help me get laid to rest with dignity and pride.

THANK YOU AND GOD BLESS YOU

Johnny J. Martinez
# 999089
Polunsky Unit

Martinez v. State, 924 S.W.2d 693 (Tex.Cr.App. 1996)

Looking at the evidence in the light most favorable to the jury's verdict, the record reveals the following facts. Appellant took the stand on his own behalf at the guilt/innocence phase of trial. According to appellant, he and a friend left Kingsville around 5:15 p.m. on July 14, 1993, and headed toward Corpus Christi. They stopped on the way out of town to buy a 12-pack of beer and began drinking it. After they arrived in Corpus, and over the course of the evening, the pair stopped at a number of nightclubs and allegedly consumed multiple alcoholic drinks. They were soon joined by a third person. The trio was headed to yet another club when they met a man named Ernest Wortmann and engaged him in conversation. Wortmann decided to join the trio at the next nightclub. However, Wortmann was having car trouble, so appellant rode with him in case his car broke down along the way. By the time the group closed down the last bar, appellant had allegedly consumed twelve to thirteen alcoholic drinks. Appellant testified that he had not eaten anything prior to the trip and that he did not eat any food at the nightclubs.

According to appellant, the group then decided to go to a park on North Beach. Appellant again rode with Wortmann and the two stopped at a 7-11 convenience store where the deceased was working the early morning shift of July 15, 1993. Upon arriving at the 7-11, Wortmann entered the store and asked to use the telephone. Wortmann then apparently went back outside and told appellant that the car needed to cool down. Appellant suggested that the two go to the beach, but entered the store first to use the restroom. Before leaving the store, appellant and Wortmann are seen on the security videotape shoplifting several items. Back outside, appellant and Wortmann engaged in conversation and Wortmann allegedly told appellant that he was recently out of prison for robbing stores. Appellant jokingly suggested that he rob the 7- 11. While standing by the car, the two discussed how easy it would be to rob the store, so appellant decided to rob it. Appellant testified that, while he normally did not carry a knife, he had a small knife with him that evening. He stated that he entered the store with the intent to *695 steal money, but only intended to use the knife to scare the clerk.

The videotape then depicted appellant re-entering the store. Appellant is shown apparently asking the deceased for something and when the deceased partially turned away, appellant grabbed him around the neck and put the knife to his throat. Appellant then forced the deceased around the counter and into the cash register area. The video revealed that appellant had one arm in a choke hold around the deceased's neck and his other hand pressing the knife into the deceased's throat. The deceased opened the cash register and appellant took the money. Appellant then stabbed the deceased approximately two or three times before the deceased fell facedown and motionless on the floor. Appellant then thrust the knife into the deceased's back several more times before exiting the store.

When asked why he stabbed the deceased, appellant answered, "I don't know. That's a question I will never be able to answer." He said that he did not intend to kill the deceased. In fact, he told the jury that he did not even remember stabbing the deceased as many times as he did. According to testimony from the medical examiner, the deceased received two stab wounds to the neck, both of which were fatal. Each wound pierced an artery causing the deceased to lose a great deal of blood in a very short period of time. Plus, one wound to the top of the shoulder appeared somewhat irregular in that it could have been caused by a twisting of the knife or by more than one blow to the same area. Defensive cuts and scratches were apparent on the deceased's hands. Before the deceased died, he was able to call for an ambulance.

Appellant further told the jury that he got scared after the stabbing and just started running. He stated that he ran to the beach, got down on his hands and knees, and started crying. He testified that he was not sure what he did with the knife, but that he turned himself in shortly thereafter. Appellant also admitted to the jury that he had lied about several remarks he made in his statements to police. Appellant is shown to have given conflicting statements at different times as to the exact course of events after he exited the store. In one, Wortmann was driving slowly in order for him to jump into the car, while in another, Wortmann had taken off and appellant went running after him.

A short while after the stabbing, Police Officer Kureska was dispatched to the Sandy Shores Hotel in reference to an individual who called the police saying he was involved in the convenience store crime. Upon arriving at the hotel, the officer entered the lobby and observed appellant sitting on a couch in the presence of two security guards. Kureska testified at trial that appellant was very calm and quiet and seemed somewhat withdrawn. Kureska said appellant was cooperative and did not appear to be under the influence of alcohol. A hotel employee and one of the security guards also confirmed that appellant did not appear to have the smell of alcohol on his breath. The hotel employee further noted that appellant's clothes did not appear sandy or wet. During the trip to the police station, appellant asked Officer Ilse, "Is the guy I stabbed dead?"

At the police station appellant was taken to a room where he came into contact with Sergeant R.L. Garcia. Garcia stated that appellant was angry and told the officer that he had stabbed a man and wanted to talk to the officer "now." Garcia noted that this was said in an insistent and demanding tone. However, during the actual interview, appellant was cooperative and understanding. Appellant even attempted to help officers locate the knife he had used to stab the store clerk. Garcia noted that appellant did smell of alcohol, but he did not believe appellant was intoxicated.

At the punishment stage of trial, the State presented no additional evidence. Appellant, on the other hand, called long time friend, Verna Rodriguez, to testify to appellant's non-violent character. However, Rodriguez also told the jury that appellant grew up in a violent neighborhood and frequently got in disputes with people in which he would argue verbally. According to appellant's younger brother, David Martinez, appellant dropped out of school in the 10th grade and joined a job training program, but appellant never finished the program. Martinez also recalled that his brother was involved in a school fight. Finally, the county jail coordinator testified that the jail did not have any "significant" problems with appellant. The coordinator stated that appellant's jail record included three minor write-ups including a "disagreement" with a guard.