Executed August 11, 2006 12:06 a.m. by Lethal Injection in Montana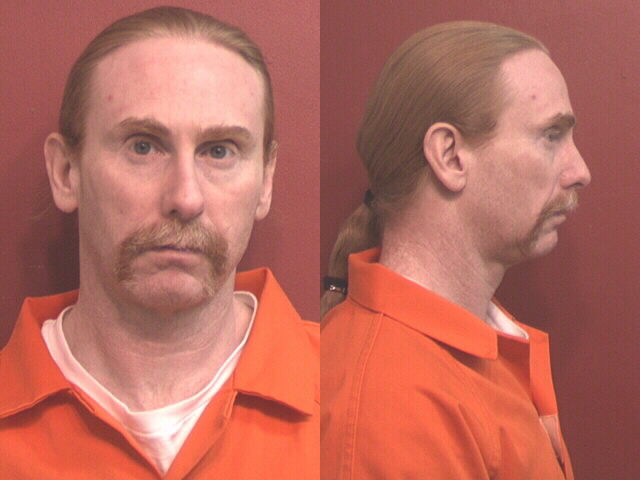 35th murderer executed in U.S. in 2006
1039th murderer executed in U.S. since 1976
1st murderer executed in Montana in 2006
3rd murderer executed in Montana since 1976
Since 1976

Date of Execution

State

Method

Murderer
(Race/Sex/Age at Murder-Execution)

Date of
Birth

Victim(s)
(Race/Sex/Age at Murder)

Date of
Murder

Method of
Murder

Relationship
to Murderer

Date of
Sentence

1039

08-11-06

MT

Lethal Injection

David Thomas Dawson

W / M / 28 - 48

10-20-57

David Rodstein
W / M / 39
Monica Rodstein
W / F / 39
Andrew Rodstein
W / M / 11

04-19-86

Strangulation

None

04-15-87

Summary:
Monica and David Rodstein, along with their 11 year old son Andrew and their 15 year old daughter Amy, checked into the Airport Metra Inn at Billings, preparing to move from the area to Atlanta, where David was to begin a new job. Dawson checked into the room next door and later forced his way in at gunppoint, forced the family into his room, then robbed them after binding them with tape and gagging them. Monica and David and 11 year old Andrew were found 2 days later strangled to death with a telephone cord in the motel room. The bodies were recovered from Dawson's room, with Dawson inside. Amy survived the attack and testified at trial.

Citations:
State v. Dawson, 233 Mont. 345, 761 P.2d 352 (Mont. 1988) (Direct Appeal).
Dawson v. State, 301 Mont. 135, 10 P.3d 49 (Mont. 2000) (PCR).

Final/Special Meal:


Two double cheeseburgers, two large servings of French fries, a half a gallon of vanilla fudge ripple ice cream, and two bottles of Doctor Pepper.

Final Words:
Declined.

Internet Sources:

"Dawson put to death six minutes past midnight," by John MacDonald and Jennifer McKee. (8/11/06)

HELENA (AP) — Convicted killer David Dawson, who fought for two years to end his appeals and be put to death, was executed early Friday morning by lethal injection at Montana State Prison. Dawson, who was convicted of killing three members of a Billings family in 1986, was pronounced dead at 12:06 a.m. Dawson was the first person executed in Montana since 1998.

Legal questions hung over David Dawson's execution until only hours before the three-time murderer was set to be put to death early Friday morning. Clarity came just before 5 p.m. Thursday seven hours before Dawson's scheduled execution when the Montana Supreme Court denied a request to postpone the death to allow for a lawsuit over whether lethal injection is cruel and unusual punishment. The seven-member court unanimously rejected an effort to stall the execution, offering no explanation and writing that they would not reconsider the order.

Dawson kidnapped and murdered three members of a Billings family including an 11-year-old boy in 1986. Only the family's teenaged daughter survived. She was rescued by Billings police officers, who arrested Dawson and found the bodies of her family. Dawson two years ago stopped all efforts to commute or suspend his death sentence and has disavowed the latest effort.

A coalition of groups led by American Civil Liberties Union of Montana, but including church groups, lawmakers and others argued that the way Montana practices lethal injection could expose the condemned to excruciating pain before death, violating the ban on cruel and unusual punishment. The groups first asked the Montana Supreme Court to stop the execution on July 11, a month before the execution. That case began a long legal road. The Montana Supreme Court denied that initial request, prompting the groups to ask the high court to reconsider. That effort, too, failed.

Next, the groups took the case to federal court in Missoula. A U.S. District Court judge also denied their effort. Finally, the case wound up in state District Court in Helena for a hearing Wednesday, just 35 hours before Dawson was sentenced to die. Judge Jeffrey Sherlock also denied the case Thursday morning, prompting the appeal to the Montana Supreme Court where the case originally began almost a month ago.

At issue were several arguments. The civil liberties groups raised the concern that if the three drugs administered in lethal injection were improperly used, the condemned would not be unconscious at the time of death and would experience the pain caused by the lethal drug cocktail. One of the major debates was whether the groups, who do not represent Dawson and have no ties to him, can bring a suit arguing Dawson's constitutional rights may be violated when Dawson himself has chosen the execution.

In the end, Ron Waterman, the Helena attorney representing the groups, said he didn't think the case would be appealed further. But he said Thursday's Supreme Court decision and Dawson's death is not the end. "This issue will not stop, and it will not go away,'' he said.

Waterman said he anticipated future challenges involving the three remaining men under a death sentence in Montana to challenge Montana's lethal injection method. And ultimately, he said, courts will show that "putting Mr. Dawson to death ...is unconstitutional.'' One option for the groups is to try to change Montana law regarding lethal injection at the upcoming 2007 Legislature. Waterman said he was skeptical such an effort may succeed, but had higher hopes for a future court case.

He said capital punishment doesn't really deter crimes, but is done out of retribution. "The difficulty of an eye-for-an-eye and tooth-for-tooth retribution is that all too often all the parties become partially blind,'' he said. "I still continue to believe that retribution has no place in the American system of justice.''

"Dawson's last days," by Becky Bohrer. (AP 08/06/2006)

BILLINGS — For two years, David Dawson has been waiting to live his last day. On Friday, after 19 years on death row for killing three members of a family, Dawson is scheduled to die by lethal injection at the Montana State Prison in Deer Lodge. Some of the few who speak with him say he is at peace.

"He's not concerned about what's going to happen to him as far as being nervous or anything," said Dan Chladek, who manages the prison's maximum security unit and said he felt "compelled" to try to talk Dawson out of his decision to end his appeals and move forward with his execution. "He's given me the impression that he's tired ... he's tired of this type of life, and he's ready to go home," Chladek said.

Dawson, 48, is what death penalty expert David Baldus refers to as a "volunteer," one of a small number of condemned inmates who willingly end court battles aimed at keeping them alive. Just 12 percent of those who've been executed in the United States since 1976 have abandoned their appeals, according to a report by the Criminal Justice Project of the NAACP Legal Defense and Educational Fund Inc. The figure is as of April 1. Baldus, a law professor at the University of Iowa, cites three reasons inmates on death row might "volunteer" to die: despair, loss of interest in living, remorse.

In a court hearing last December, Dawson didn't suggest any of those influenced his decision. He denied claims, raised by two attorneys he had been trying to fire, that years on death row and inmate suicides had taken a toll on him. And Dawson, convicted in the 1986 deaths of three members of a family in Billings, did not profess guilt or innocence when the judge gave him the chance, allowing only that "I never claimed I wasn't part of something." Dawson told state District Judge Gregory Todd, via a video link from the prison, that he had considered his situation carefully and was "ready to die." "It's like the old saying: Walk a mile in my shoes," Dawson said at the hearing, which was meant to determine if he knew the consequences of his decision. "Do 20 years in my shoes, and then talk to me about a reason." Five months later, Todd signed Dawson's death warrant.

Dawson did not take the stand during his trial, but Amy Rodstein did. She is the surviving member of the family he kidnapped at a Billings motel. Dawson strangled Rodstein's parents, David and Monica, and her younger brother, Andrew. He did not mount much of a defense and nothing in his past or his demeanor, at trial or since, suggested Dawson is a violent man, said Dennis Paxinos, a young prosecutor when Dawson was tried. Now Paxinos is the Yellowstone County attorney.

"What I've seen of Dawson, he's not a screaming lunatic or an (expletive), the scars and the tattoos," Paxinos said. "But on this day, he just went screwy. "It was a slow, deliberate process," he said of the murders, "and there's no excuse for that." People have been "cruel" toward Dawson, Ann Sheridan said, they don't know the man she has known for about 20 years. She did not elaborate. "I would love for people to know how he really is," said Sheridan, who lives in Arizona and said she speaks with Dawson weekly. "It's too much to ask; it's too emotional."

Prison officials said there should be little difference between Dawson's last day on Cell Block D and all the ones before it. Head count is set for 6 a.m.; breakfast — served through a slot in the cell door — within the hour; a shower or time alone in the prison "day room," which is a place to punch bags or play games. He will be allowed to talk with other inmates as usual. Such communication often occurs through vents, Chladek said. Dawson speaks frequently with Ron Smith, also on death row, the prison official said. Dawson also watches television, works out and listens to music in a cell that Chladek describes as meticulously kept up.

Dawson, who has denied repeated interview requests, described prison conditions as "tolerable" in his testimony last year. He is described as cordial to prison staff and not a problem inmate.

Visiting hours will be extended for Dawson on Thursday and rules for his telephone calls relaxed, said Chladek and prison spokeswoman Linda Moodry. Dawson will get a meal of his choosing — prison officials haven't disclosed his selection — and then will await escort to a transition cell. Later he will go to the trailer where he will receive a lethal injection after midnight, the officials said. Dawson will be moved in shackles and chains. He had not requested clergy, Chladek said. It was not clear whether Dawson would make a statement. The witness list still was being put in final form, Moodry said.

Neither Sheridan nor Dawson's mother, Edith Dawson, planned to attend the execution. Both say Dawson does not want them there. "Truly, would you want to be (there)?" Edith Dawson said during a brief telephone conversation with The Associated Press. "It's a heartbreaking situation." She acknowledged having a difficult time understanding her son's decision. "I'm glad for him," Sheridan said. "He'll be out of there. But I'll miss the hell out of him. That's just the way it is."

Paxinos plans to be present. He said that Amy Rodstein, now married and living in California, has promised to send a statement for him to read on her behalf. But he is not sure she will do so. "When this (execution) happens, if it does happen, I promise to say three prayers: a prayer for David Dawson, a prayer for David and Monica and Andrew, and I'll say a prayer for Amy and her family," Paxinos said.

"Death comes quietly to killer," by Greg Tuttle. (Friday, August 11, 2006)

Billings Gazette reporter Greg Tuttle was among media representatives chosen to witness the execution of David Dawson for the 1986 murders of David and Monica Rodstein and their son, Andrew, at a Billings motel. Here, Tuttle reflects on Dawson's final moments.

If there is justice in this world, it is reflected in the words of a 35-year-old wife and mother who survived an extreme injustice 20 years ago. I don't know her. I don't even know her married name. To many of us, she will always be Amy Rodstein, the 15-year-old Billings girl whose parents and 11-year-old brother were killed in a crime that still makes our community cringe. "I am doing well and living a wonderful life," Amy told us in a note.

The words from Amy followed the death by execution early Friday of David Dawson. When asked by Warden Mike Mahoney if he had any last words, Dawson gave a one-word reply: "No." He was pronounced dead six minutes later.

I was disappointed in David Dawson. He had a chance to apologize and didn't. It probably doesn't matter to Amy, or her family. Jim Lukaszewski, Amy's uncle who was present for the execution, said he was gratified that Dawson went to his death without saying more than one word. "Personally, I'm glad he kept his mouth shut," Lukaszewski said.

It might not have helped the Rodstein family, but maybe the rest of us could have found some solace in an apology. It's not too much to expect. He hurt us all in a way that doesn't easily heal. Instead, Dawson's death was clinical and unremarkable. After the 12 witnesses were seated in the viewing area of the single-wide trailer, Mahoney announced in a flat tone that the state was "prepared to proceed with the order of the court." A white bed sheet covered Dawson's orange prison jumpsuit. His arms and legs were strapped to a gurney. The intravenous tubes that would send poison into his veins protruded from each arm, one serving as a backup in case the other failed to deliver a lethal dose.

After Dawson refused to speak, Mahoney sat down in a chair next to the condemned man. On some unspoken cue, the hidden executioner began by sending a barbiturate into Dawson's veins. When the drug hit his system, Dawson made a noise like a muffled snort. It was 12:01 a.m. For the next five minutes, the only audible sound was from four reporters scribbling notes. There was little detectable emotion in the room.

On another unknown cue, the coroner seated near Dawson stood up and moved to the side of the gurney. He pulled a stethoscope from his suit jacket and placed it inside the garment covering Dawson's chest. He moved it slightly once, then set it aside. He shined a light in the dead man's eyes. "David Dawson has been pronounced dead at 12:06 a.m., August 11, 2006," the coroner said. As quietly as we watched, the witnesses left the trailer.

David Dawson is dead. Amy is alive and doing well. Maybe that doesn't need an apology.

"David Thomas Dawson: A Confounding Killer," by Greg Tuttle. (Published on Sunday, August 06, 2006)

Gary Hatfield found the bodies. Dennis Paxinos almost broke down in the courtroom as he described the slaying of an 11-year-old boy. Diane Barz prayed after sentencing the killer to death. Twenty years after three members of a family were murdered at a Billings motel by David Dawson, the crimes remain indelible in memory for many people in the community.

For those in the criminal justice system who were involved in the case, like Hatfield, Paxinos and Barz, Dawson's crimes are even more personal. Hatfield, a former police detective who discovered the crime, has stayed in contact with relatives of the victims. Paxinos, the Yellowstone County attorney who as a young assistant prosecuted Dawson, has kept the case file in his office for two decades. Barz, a retired District Court judge who presided at Dawson's trial, said Dawson is the only person she sent to death row.

All three say they are satisfied that after so many years, Dawson is now within days of having his death sentence carried out. "It's long awaited," Hatfield said. "The years that have gone by haven't completely erased my thoughts about whether or not the death penalty is the appropriate punishment in any case," Barz said. "However, if it is appropriate punishment, this case is the one to impose it." The three say they have no doubt about Dawson's guilt, but a troubling question remains: Why did a man with no record of violent behavior suddenly commit such a crime?

Hatfield said a clear motive was never established. "What struck me about him is, he wasn't a career criminal," Paxinos said. "The only thing on his record was a misdemeanor possession of marijuana." Barz recalls Dawson as a man without emotion. She made note of his apparent lack of remorse when she imposed the death penalty. She still questions what drove Dawson to kill. "I don't think it will ever make complete sense until, and if ever, he tells us," she said.

Crime

David and Monica Rodstein, both 39, and their 11-year-old son, Andrew, were found dead in a room at the Airport Metra Inn in the early hours of Sunday, April 20, 1986. Two days earlier, at about 4:30 a.m. as the family was preparing to leave Billings, Dawson forced them at gunpoint into his motel room. He bound, drugged and strangled the couple and their son in the room. The couple's 15-year-old daughter, Amy, survived for nearly two days until she was rescued by Hatfield and other officers checking the motel for information on the missing family.

Dawson, then 28, was charged with multiple counts of murder, aggravated kidnapping and robbery. He was convicted on all counts at the close of trial in March 1987. A month later, Barz sentenced Dawson to death.

With legal appeals finally ended, Dawson's death sentence is to be carried out sometime after midnight on Thursday. The execution will take place in a small trailer behind the maximum-security unit at the Montana State Prison in Deer Lodge, where Dawson has spent nearly two-thirds of his adult life. If the execution proceeds as scheduled, Dawson will be the third Montana inmate to die by lethal injection.

Dawson spent the past two years arguing for his own execution. He successfully ended his appeals earlier this year by convincing both state and federal judges that he is competent and aware of the consequences of his decision. Two recent legal challenges by a group led by the American Civil Liberties Union were rejected by the state Supreme Court. An attempt to stop the execution is scheduled to be heard in federal court Monday.

Many of those directly involved in the case have been reluctant to discuss it publicly while the appeals were still pending. Others have chosen to remain silent for other reasons.

Amy, the surviving victim, is now married, has children and lives in California. She has not spoken publicly about the crime since she testified at the trial. Gary Wilcox, one of Dawson's court-appointed defense attorneys, declined recently to be interviewed about the case. Wilcox said he considers his representation of Dawson to be private under attorney-client confidentiality rules. Dawson has declined all interview requests. Hatfield, Paxinos and Barz recently shared their recollections of the case.

Detective

Gary Hatfield was 36 years old and a 13-year veteran of the Police Department at the time of the Rodstein murders. In 1993, after 20 years at BPD, he joined the state Division of Criminal Investigation. He retired last year.

It was the end of his work week and near midnight on Saturday, April 19, 1986, when Hatfield and his partner, Steve Lund, were approached by a police secretary. She had received reports of a missing family of four. Monica Rodstein and her children were to travel by car to Nebraska for a visit with relatives before continuing their journey to Atlanta, Ga., where David Rodstein was to start a new job. David Rodstein was going to leave Billings later after attending a going-away party planned by his co-workers. The Rodsteins had checked into the Airport Metra Inn on Thursday. Then they disappeared.

Despite the late hour, Hatfield and Lund agreed to look into the reports. After checking with former neighbors of the Rodsteins on Tepee Trail, the detectives went to the motel on Main Street where the family was to stay their last night in Billings. A motel clerk said the Rodsteins were presumed to have left, although no one from the family had actually checked out. Their room was empty, and the family's two cars were not in the parking lot. The detectives said they began asking around at the motel if anyone had seen the Rodstein family.

They spoke with a man who turned out to be Dawson. He had registered under an alias early Friday morning, and his room was next to the Rodsteins' room. Hatfield said the man acted suspicious, "moving around and in and out" of the motel as the detectives looked around. Sometime early Sunday morning, Hatfield went to Room 151, where the suspicious man was registered. Dawson answered the door. "I recall knocking on the door and him opening the door and he had a towel wrapped around him," Hatfield said. "Earlier, he had been dressed."

Hatfield asked for permission to check the room. "I can remember him pulling the door open and standing aside and announcing back into the room," Hatfield said. Dawson's exact words have escaped Hatfield's recollection, but records indicate Dawson said: "Amy, it's OK. You can come out now. Thank goodness you have been rescued."

Hatfield saw what appeared to be three bodies on the floor of the room that were covered by a blanket. Feet were sticking out from under the blanket, he said. Hatfield stepped in the room and found Amy in the bathroom. He said he put himself between the girl and Dawson and was not sure what would happen next. "I didn't put a gun on him, but I remember (thinking), 'Here we go,' " he said.

Hatfield said Amy was alert and focused on him as he spoke to her. Lund and another officer arrived at the room quickly and took control of Dawson. Hatfield led Amy from the room and spent the next few hours interviewing her. It would be the only official statement Amy gave about the incident until she testified at Dawson's trial nearly a year later.

After the trial, Hatfield said he went with Amy back to the motel where her family was slain. The visit was the suggestion of Amy's therapist. "She made a snowball and threw it at the door where she had been held," Hatfield recalled.

Last year, Amy and her husband came to Billings from the Los Angeles area, where they live, to meet with Hatfield and congratulate him on his retirement. The visit was a surprise for Hatfield, who said he had not seen Amy since she left Billings after the trial. "She has done very well," Hatfield said. "We were all just so concerned for her."

Dennis Paxinos joined the Yellowstone County Attorney's Office in January 1985. He was 31 years old and started out prosecuting drunken-driving cases. He quickly developed a good reputation with the judges and with his boss, then-County Attorney Harold Hanser. The next year, Hanser picked Paxinos to assist him on the Rodstein murder case. Now county attorney, Paxinos said Dawson's case has never been far from his thoughts. He keeps a detailed index of the case in a binder near his desk, and refers to it often when discussing murder cases with other lawyers and with victims' families.

Several things made the case stand out, Paxinos said. It was the first time local law enforcement encountered the extreme effects of methamphetamine use. Dawson, it turned out, was addicted to the drug, and he didn't sleep from the time he abducted the Rodsteins until his arrest nearly 48 hours later. Prosecutors never charged Dawson with a sex crime, but evidence suggested he may have planned to sexually abuse his victims. Sexual paraphernalia was found in Dawson's duffel bag when he was arrested.

Paxinos also recalls the courage Amy showed when she testified against Dawson. The teenager had left Billings for the care of out-of-state relatives shortly after the crime. An effort by prosecutors to talk with her before the trial was halted when the girl almost immediately broke down, he said. But at the trial, Amy took the witness stand. The courtroom was packed with observers, who fell silent as Amy was led into the room and began telling her story. "You could hear the sweat on everybody's forehead and fingertips," Paxinos said. "That is the most dramatic moment I've ever had in court."

When the judge ordered a recess, a defense attorney made a motion for a mistrial, claiming that the judge had shown inappropriate emotion during Amy's testimony, Paxinos said. Hanser, the county attorney, responded with indignation. "Let the record reflect that in the courtroom when the witness got done testifying, the only one who wasn't crying was the defendant," Hanser thundered.

A few days later, as Paxinos gave his closing statement to the jury, his emotions nearly derailed his presentation. "I almost lost it," Paxinos said. "I remember turning away from the jury and pretending to get a piece of evidence, to compose myself. I remember thinking, 'I need to do this for Amy, stay strong for her.' If she could testify, then by God, I could at least talk about the crimes."

Judge

Diane Barz served as a Yellowstone County District Court judge for 24 years until retiring in 2003. The Dawson case was one of the most difficult of her career, Barz said. "I felt like the weight of the world was on me," she said. "I had to make the right decisions. I could not afford to make a trial error and cost this poor little girl. ... Well, there probably would never be another trial. It was a miracle that they got her well enough to testify in the first place. Absolutely a miracle, and I knew that, so there was a cloud over my head."

Barz recalls being moved by Amy's testimony. She said her voice broke slightly when she ordered a recess during the testimony, which sparked the defense motion for a retrial. Barz denied the motion. It was also during Amy's testimony that she began to seriously contemplate the prospect of imposing the death penalty. At one point, she exchanged glances with Dawson. "I recognized what I would have to do in the end," she said.

The decision to send a man to his death did not come easily. Barz said she struggled with balancing her religious beliefs with her duty under the law. It was, she said, the hardest decision she made in her legal career. In the end, the facts and what the law calls the aggravating circumstances of the case made Barz's decision clear. "An entire family - father, mother and child - were wiped out in a tragedy that is deplorable, gruesome, heinous and grievous," Barz said at Dawson's sentencing hearing. When it was done, Barz went home and prayed.

Barz followed the case through the years as Dawson's appeals were filed in state and federal courts. She feared a higher court would find some kind of mistake that would reverse the convictions. She was relieved every time Dawson's convictions were upheld. With the execution at hand, Barz said she has no second thoughts about the sentence. "I'm quite satisfied and peaceful with that decision," she said.

"Dawson Execution." (Aug. 10, 2006)

HELENA - Lawyers for the state and civil liberties groups argued over the fate of convicted murderer David Dawson Wednesday in Helena District Court. District Judge Jeffrey Sherlock heard two hours of arguments over Dawson's August 11th execution and Montana's lethal injection procedure. Civil liberties groups led by the ACLU, argue Montana's lethal injection procedure is unconstitutional. They're asking the court to stop Dawson's execution and review the state's policies. The state says the case should be dismissed because the groups have no legal standing to block the execution.

A lawyer speaking on behalf of Dawson asked the court to honor Dawson's request and move forward with his sentence. " That's why he does not want this delay. He has argued in the courts, he has argued with his other lawyers. And he does not want this delayed what so ever," Missoula Regional Deputy Public Defender Ed Sheehy says. Judge Sherlock says he will issue his decision by Thursday afternoon. Dawson is scheduled to die early Friday morning.

Inmate David Dawson says he wants burgers, fries and ice cream before his execution, scheduled for early Friday at the Montana State Prison near Deer Lodge. The state Corrections Department today released the menu that Dawson requested for his last meal. He wants two double cheeseburgers, two large servings of French fries, and half a gallon of vanilla fudge ripple ice cream. For a drink, Dawson requested two bottles of Doctor Pepper. The Corrections Department plans to serve the meal Thursday at 5:30 p.m.

Four prisoners are on Death Row. All of them are convicted for complicated murders. Yellowstone County Attorney Dennis Paxinos says it takes a lot for prosecutors to ask for the death penalty against a defendant. "Montana Legislature has drafted a very tight circumstances that you can have before you have a death penalty," he said. "If you look at it from what elements you need to have, you can see that it was put in to protect society. The death penalty isn't invoked in all homicides. It's only invoked in special types of homicides." Those circumstances are: killing a member of Montana Corrections (a parole officer or a guard); killing another person while awaiting sentencing for a first murder; killing more than one person; raping and killing someone; killing a kidnapping victim; or, torturing and killing someone.

TIMELINE:

-April 18-20, 1986: Dawson checks into Metra Inn; later kills David, Monica and Andrew Rodstein. 15 year-old daughter Amy was rescued.
-March 1987, Trial, conviction and sentencing.
-1989: Montana Supreme Court affirms conviction and sentence on a direct appeal. U.S. Supreme Court denies review.
-Aug. 19, 2004: Dawson's attorney says he wants to be executed.
-Sept. 22, 2004, Dawson wants a court-appointed expert to find out if he's mentally compentent to drop appeals.
-December 15, 2005: Competency Hearing: Dawson asks Judge Gregory Todd to let him dismiss his attorneys.
-February 6, 2006: Judge Todd allows it. That decision is sent to the Supreme Court.
-April 11, 2006: MT SUPCO allows Dawson to fire his attorneys and end his appeals; that he is not suffering from a mental disorder.
-May 15, 2006: Execution date set in District Court.
-June 9, 2006: Federal appeals court dismisses efforts by two attorneys trying to keep Dawson alive.
-July 11, 2006: Helena attorney Ron Waterman files suit to try to stop the state from carrying out executions.
-July 25, 2006: MT SUPCO first denies request to delay Dawson's execution until a court can rule if lethal injection is humane.
-Aug. 2, 2006: MT SUPCO stands by original ruling. ACLU does not have legal standing to intervene.
-Aug. 7, 2006: Federal judge in Missoula dismisses ACLU postponement request.
-Aug. 9, 2006: Judge in Helena hears ACLU in court.

"Death row inmate asks for execution date: Enough is enough," by Greg Tuttle. (12/15/05)

A man on death row for the last 18 years for murdering three members of a family at a Billings motel told a District Court judge today he is ready to die. "I have no hopes, no dreams," David Dawson told Judge Gregory Todd. "All I have is 20 years preparing to be executed. Enough is enough. There has to be an end."

Dawson appeared by video from the Montana State Prison during a hearing to consider his request to stop all appeals and set an execution date. Dawson was convicted at trial and sentenced to death for the 1986 murders of an 11-year-old boy and the boy's parents. Dawson appeared calm and spoke clearly while answering questions from Todd, who said he will rule later on several requests filed by Dawson. Several attorneys also participated at the hearing, including the two court-appointed lawyers whom Dawson said he wants removed from his case.

Todd spent about an hour asking Dawson to articulate why he wants to drop his appeals and have an execution date set. Dawson said he has always wanted his appeals to move quickly, but the attorneys representing him have ignored his request. "It's just my belief that a defense attorney should be willing to defend a client up until that client doesn't want or need them any more," Dawson told the judge.

Todd held the hearing after the Montana Supreme Court ruled earlier this year that a district judge should determine whether Dawson's request to drop his appeals is made "knowingly, voluntarily and intelligently." Dawson is representing himself, but Todd previously appointed attorney Edmund Sheehy to act as standby counsel to advise Dawson.

Todd described the case as "literally, a matter of life or death." He asked Dawson if he knew what would happen if his legal motions were granted. "I would fully expect that an execution date would be set and eventually carried out," Dawson responded.

On Monday, Senior U.S. District Judge Jack Shanstrom granted similar motions by Dawson to end his appeals in federal court and remove his attorneys from the case. William Hooks, one of the attorneys, said Thursday he has not decided whether to take Shanstrom's ruling to the 9th U.S. Circuit Court of Appeals. Hooks and Washington state attorney Kathryn Ross have represented Dawson in his appeals at both the federal and state courts. Ross participated at the hearing held Thursday by teleconference. Yellowstone County Attorney Dennis Paxinos and Montana Assistant Attorney General Pam Collins also attended the hearing, which lasted about 90 minutes. After the hearing, Hooks said attorneys have an ethical obligation to represent their clients. He declined to elaborate, saying he could not disclose the content of any conversations he has had with Dawson.

At one point during the hearing, Todd asked Dawson if he had followed news reports of the recent execution in California of a man convicted of murdering three people. Dawson said he was aware of the case, and that the man, Tookie Williams, had claimed he was innocent. Todd then asked Dawson if he had a similar claim of innocence. Dawson hesitated before answering. "Um, I've never claimed that I wasn't part of something that resulted in three people dying," Dawson said.

Hooks and Ross immediately objected, and Todd advised Dawson he did not have to answer that or any question if he chose not to. He then asked Dawson if he wanted to say any more on the topic. "No, we're good," Dawson said.

Todd said he is considering having a psychiatrist who evaluated Dawson earlier this year visit Dawson again before he makes a ruling. Todd set a tentative date for a hearing on the evaluation for Feb. 16. He also told the attorneys to submit briefs about how the case should proceed before he makes a final ruling. "I'm comfortable with whatever you decide as long as we can get something going," Dawson told the judge.

"Friends, neighbors recall the victims of killer David Dawson," by Anne Pettinger and Jasa Santos. (8/10/06)

Many families on Tepee Trail in the Heights have come and gone in the last two decades since David and Monica Rodstein and their two children lived in the two-story house at 670. The couple and their son, Andrew, were murdered at a local motel in 1986 as they were preparing to move to Atlanta, Ga.; their daughter, Amy, then 15, survived.

David Dawson, convicted of the murders, is scheduled to die after midnight tonight. Dawson's execution may close a chapter in a tragic story, but leaves unanswered a question: Who were the Rodsteins?

The sun rose and set on his family," said Perry McNeese, co-worker and friend of David Rodstein, whom everyone called Dave. "Both were very devoted parents." McNeese worked with Dave at SuperValu; Dave was an engineer and McNeese managed stores. They worked together on things like remodels and store repairs. When other couples would use company functions or holiday parties as an excuse to spend a night away from the kids, McNeese said, the Rodsteins always brought along their children.

Dave was a storyteller who loved to recount comical situations about his family and friends. "It was kind of like he was reliving the story," McNeese said. "It was a part of who he was." When McNeese heard about the family's deaths, he thought of how trusting Dave was, and how easily someone could take advantage of that trait. "My heart just hurt for him," McNeese said, "because that's the kind of guy he was." McNeese said he couldn't recall ever hearing a bad word about anyone from Dave's lips. "Warm and jovial is what I would call Dave," he said. "Sometimes he was even kind of giggly and bubbly. He doesn't deserve to be forgotten." Dave now would be 59 years old.

Monica Rodstein and Rowena Foos worked together at School District 2 for several years, where Foos was director of special education and Monica was a secretary and administrative assistant. Monica also supervised other secretaries, Foos said. Foos remembers Monica as a well-liked, pleasant and professional colleague who was always willing to help out anyone she could. "She was very efficient, had a pleasant personality, and she would keep confidences," Foos said. "I liked her poise."

As Monica's family prepared to move to Atlanta, Monica told her co-workers about the new home in Georgia. "She was telling us about how she was fixing her new house," Foos said. "She seemed excited." Co-workers at the school district held a going-away party for Monica shortly before the family was to leave town, and Monica "was hugging everyone goodbye," Foos said. When she learned of the murders, she "about fainted," Foos said. "I could not believe it. I cried so hard." Monica would be 59.

Jay Strever was also a SuperValu co-worker of Dave Rodstein and was a friend of the family. "Dave was the kind of guy that no matter where you worked in the organization, you knew who Dave Rodstein was," he said. "Dave was well-respected," Strever said. "He was a true professional. He was a man of his word."

Strever worked in data processing, where he normally wouldn't have a lot of contact with an engineer, he said. Even so, the two ended up getting together often, whether it was for a trip out to a Mexican restaurant in Ballantine or gourmet club dinners. The Rodstein family often came along on the ski trips to Big Sky that Strever planned, and were favorites among everyone, he said. "You never heard a cross word come from Dave or Monica," Strever said. "They were so comfortable to be around."

In particular, Strever remembers Dave's ties. Monica made a lot of her own clothes, he said, and would use the leftover fabric from whatever she'd made to sew bright, fun ties for her husband, who wore them faithfully. Any day, co-workers would want to see what tie David was wearing. As a tribute to the friend he lost, Strever started his own collection of loud ties. "I persist in doing that just to keep Dave's memory alive," he said. "I think their relationship with their kids and neighbors and community is something that I strive to emulate."

Looking back, Strever remembered his first job transfer to Tacoma when he was 39. He said he thought about the new adventures ahead of him, and all the new things he was going to see. He thought about Dave being 39 and getting ready to transfer at the time of his death. "It just makes me sad," Strever said, "because I know he would have enjoyed everything around him."

Sandi Rupprecht worked with Dave Rodstein for several months at SuperValu. "He was a great guy," Rupprecht said. "Real nice, real personable, real friendly." He was almost always in a good mood and "had no grouchy days at all," she said. At Dave's going-away party, which he never made it to, everyone wondered what was wrong. "We couldn't understand it," Rupprecht said. "We were wondering where he was, and we were worried, but no one had any idea he was in real trouble." The party drew a big crowd. "Everybody wanted to wish them a good life," she said.

Vonni Casey was a teacher's assistant at Alkali Creek Elementary School, where Andrew was a sixth-grader. Casey's daughter, Heather, was friends with A.J., as he was called, and the two hung out together. Casey remembers A.J. as a smart, personable kid. "He had a wicked sense of humor and was extremely bright," she said. "He was the smartest little kid you'd ever meet." Still, she often had to remind A.J. to call his mother when he came over.

"A.J. would come over to our house and have cookies and Kool-Aid," Casey said. "I'd say, 'Does your mother know where you are?' and he'd say, 'She will as soon as I call her!'" A.J. liked to tell "really dumb jokes," Casey recalled, like "Why does a fireman wear red suspenders? To hold up his pants." A.J. also was known for looking out for other kids at school, and making sure no one was left out, she said. "He was friends to everybody," Casey said. "He made sure the new kid (at school) would have a friend by the end of the day."

In 1987, the year after he was killed, A.J.'s classmates planted a tree at the school to honor his memory. "The entire school came out," Casey said. "It was just a sapling, and only about this tall," Casey said, holding her hands a few feet apart. "We had to keep a fence around it so deer wouldn't eat it." The tree, a cottonless cottonwood, now shades the school's lawn, its wide, low branches an invitation to tree-climbers. The towering cottonwood reminds Casey of how much time has gone by since A.J. and his family were murdered.

A.J. would be 31. Casey will always remember him as an 11-year-old boy. "He had a crooked grin and a twinkling eye," she said.

Billings Gazette (Trial Testimony of Amy Rodstein)

Montana Department of Corrections

NAME: DAVID THOMAS DAWSON DOC ID#: A025284
CURRENT STATUS: MONTANA STATE PRISON
DOB: 20-OCT-57

GENDER: MALE
RACE: WHITE
HEIGHT: 5 FT 11 IN
WEIGHT: 170 LBS
SKIN TONE: LIGHT
EYE COLOR: BLUE
BUILD: MEDIUM
HAIR COLOR: BLOND/STRAWBERRY

MARITAL STATUS: DIVORCED
DEPENDENTS: 0
BIRTHPLACE: SAN DIEGO, CA
CITIZENSHIP: UNITED STATES

DOCKET: DC 86-089
OFFENSE: DELIBERATE HOMICIDE (3 counts)
COUNTY: YELLOWSTONE
JUDGE: BARZ
OFFENSE DATE: 19-APR-86
SENTENCE PRONOUNCED: 15-APR-87
SENTENCE TYPE: DEATH

Here is a brief look at some of the procedural history of the four men on Montana's death row.

David Thomas Dawson

In 1987, a jury found Dawson guilty of three counts of deliberate homicide, four counts of aggravated kidnapping, and one count of robbery. The court sentenced Dawson to death.

The Montana Supreme Court affirmed the conviction and sentence on direct appeal in 1988 and the United States Supreme Court denied review in 1989.

In 1989, Dawson filed a federal habeas corpus petition that contained unexhausted claims. The petition was stayed to allow Dawson to return to state court to exhaust his claims.

Dawson filed a state postconviction petition in 1991. Following an evidentiary hearing, the district court denied the petition in 1996. The Montana Supreme Court affirmed the denial of relief in 2000.

Dawson filed a second amended federal habeas corpus petition in March 2001, which is pending.

Following the 2002 decision in Ring v. Arizona, Dawson filed motions for new trial and to vacate the sentence of death in the state district court. Those motions are pending.

The federal district court stayed the penalty issues pending a decision on whether Ring was to be retroactively applied.

William Jay Gollehon

Gollehon was convicted by a jury and sentenced to death in 1992.

The Montana Supreme Court affirmed the conviction and sentence on direct appeal and the United States Supreme Court denied review in 1994.

In 1995, Gollehon filed a federal habeas corpus petition that contained unexhausted claims. The court stayed the petition to allow Gollehon to exhaust his claims in state court.

In 1996, Gollehon filed a state postconviction petition that the Montana Supreme Court denied in 1999.

Gollehon's habeas corpus petition is pending in federal district court. Following the decision in Ring v. Arizona, the federal district court stayed proceedings pending a determination whether Ring was to be retroactively applied.

Daniel Martin Johnson

A jury convicted him of deliberate homicide in 1996.

Johnson's conviction and sentence were affirmed on direct appeal by the Montana Supreme Court in 1998.

The United States Supreme Court denied review in 1999.

Johnson filed a state postconviction petition in December 1999. It is pending in state district court.

Ronald Allen Smith

Smith pleaded guilty to two counts of deliberate homicide and two counts of aggravated homicide and was sentenced to death.

In 1985, the Montana Supreme Court affirmed his original conviction and sentence were affirmed on direct appeal in 1985. Review was denied by the United States Supreme Court in 1986.

In 1990, the Ninth Circuit vacated Smith's death sentence and remanded for resentencing. On appeal of the re-imposition of the death sentence, the Montana Supreme Court reversed in 1993 and remanded for resentencing.

Smith's second re-sentencing, in which the death penalty was imposed, was affirmed by the Montana Supreme Court on appeal in 1996. Review by the United States Supreme Court was denied in 1997.

Smith filed a state postconviction petition in 1998 and it was denied in 1999. The Montana Supreme Court affirmed the denial of relief in 2000.

A federal habeas corpus petition regarding Smith's sentence is pending in federal district court.

"Man convicted of three murders executed in Montana," by Gwen Florio. (8/11/06)

DEER LODGE, Mont. — After weeks of legal wrangling over whether lethal injection can cause a painful death, three-time murderer David Dawson took a deep breath early this morning, snored once, and was pronounced dead six minutes after the drugs that killed him began flowing into his veins.

To Bill Rust, Dawson's execution was a formality. "He's been dead in my heart a long time," said Rust, who raised then-15-year-old Amy Rodstein after Dawson killed her parents and little brother in 1986, and who witnessed Dawson's death.

Dawson kidnapped the Rodstein family and strangled David and Monica, and 11-year-old Andrew, in his Billings, Mont., motel room. The family was staying at the motel during a move. Police rescued Amy Rodstein from Dawson's room two days later.

The execution took place against a backdrop of debates in courts around the country about the constitutionality of lethal injection. Some states have put executions on hold until it can be decided whether the lethal injection, designed as a humane alternative to methods like hanging and electrocution, poses too great a risk of a cruel death. Rust said that court challenges during the last few days frustrated him. "I think some of those activists out there should mind their own business," he said.

She did not attend his execution, but sent a letter read by Dennis Paxinos, the deputy Yellowstone County attorney who prosecuted Dawson's 1987 trial. Paxinos witnessed the execution. "Twenty years ago I experienced a horrific event whose ramifications recently came to a conclusion...I have chosen not to live life as a victim," she wrote. In another letter, also read by Paxinos, she wrote that the best way to honor her murdered family was to enjoy the day with her own husband and children.

Dawson asked only one person to witness the execution on his behalf, Patsy Golden of Missoula, a longtime family friend who corresponded with him throughout his nearly two decades in prison. Two years ago, Dawson fired his attorneys and sought to end all appeals on his behalf. Nonetheless, a coalition of civil liberties and religious groups tried court after court in the weeks leading to his execution. The groups, led by the American Civil Liberties Union, argued that lethal injection, if done improperly, can cause an "excruciatingly painful" death.

But the courts, citing Dawson's wish to die, said the groups had no right to interfere. Thursday afternoon, at about the same time Dawson was eating his last meal of cheeseburgers, fries, Dr Pepper and a half-gallon of vanilla fudge ripple ice cream, the groups dropped their efforts.

As a nearly full moon rose over the low hills surrounding the prison, and heat lightning struck in the darkening sky, members of the groups held a vigil on the windswept prairie. Two people who support the death penalty lingered nearby.

Inside the house trailer that serves as Montana's execution chamber, Dawson lay on a gurney, his arms outstretched and an intravenous line in each one. A white sheet covered his orange prison uniform. At precisely midnight, Montana State Prison Warden Mike Mahoney entered. He asked if Dawson wanted to say anything. "No," Dawson replied. The lethal injection was given and Dawson snored at 12:01 a.m. His chest rose and fell; he lifted his right index finger. Then, his fingers curled loosely into his palms and he was still.

Dawson broke into the family's motel room on April 18, 1986, and forced them to go to his room in the motel. He bound them with tape, gagged them, took their money and, over the next 2 days, strangled them with a telephone cord. Police found their 15-year-old daughter alive in Dawson's motel room two days after the murders. The jury deliberated about 14 hours and returned with guilty verdicts for deliberate homicide of the three Rodsteins, four guilty verdicts for kidnapping each family member, and a guilty verdict for robbery.

The Rodstein family died on April 18 or 19, 1986. David Rodstein, 39, had been the director of engineering for Ryans IGA in Billings where the family had lived since 1982. In April 1986, they were moving to Atlanta, Ga., where David had accepted a new job. The Rodsteins were staying at the Airport Metra Inn on Main Street while awaiting a move to David Rodstein's new job in Atlanta. Monica Rodstein, also 39, was a secretary and administrative assistant for Billings School District 2. She also served as a union representative for district clerical employees. A co-worker described Monica Rodstein as "all things to everybody in her family." Their son, Andrew, 11, was a 6th-grader at Alkali Creek school. His friends and classmates knew him as A.J. The Rodstein's daughter Amy, then 15, was a Skyview High School majorette. See article, "Friends recall the Rodstein family."

Early on April 18, Monica Rodstein and her daughter were packing their car. While they were loading the car, Dawson, using the name John Munroe, checked into the motel and was given the room next to the Rodsteins. Dawson forced his way into their room at gunpoint when the teen-age daughter returned from a trip to the car. Two days later, after family members and co-workers said the Rodsteins had not arrived, police began looking for the family. Late that evening, officers found the Rodsteins' cars at the motel and began checking rooms. In the room Dawson checked into, they found the bodies of David, Monica and Andrew Rodstein. They had died of strangulation. Their daughter, who was found in the bathroom, had no physical injuries.

Ten months after the murders, Amy Rodstein testified about her experience one week into Dawson's trial, with her therapist standing by her side. The judge allowed her to take breaks during her four-hour testimony. An attorney appointed for Amy by the court asked the questions. Amy started by telling details about her family and their planned move to Atlanta, where her father David had accepted a new job. After moving out of their home, the family planned to spend Thursday night at the Airport Metra Inn. The next morning, 15-year-old Amy and her 11-year-old brother Andrew would leave with their mother Monica for Nebraska to visit their grandmother. They would then drive to Atlanta and meet David there the following Monday.

On Friday morning, Amy was loading the family's Honda Accord to leave on their trip, she said. As she was walking back into the room, a stranger came up from behind her and pushed the door open. She identified the stranger as Dawson. She said he was carrying a duffel bag and she could see a gun inside the bag. Dawson told the family, "Calm down. I need your money. We are going to the next room." Amy said Dawson then took the family out of their motel room and into the room next door. She said he did not point the pistol at anyone, but they could see it in the bag he was carrying. Once they were in the other room, Amy said she saw tape, socks and a bandana on one of the beds. Amy said Dawson turned the television on with the volume turned up loud. He also placed the "Do Not Disturb" sign on the door. Dawson put the gun on the second bed and ordered them all to lie face down on the floor. Dawson taped David's hands and feet and then gagged him with a sock and tape. Dawson then moved towards Amy's mother, Monica, but before she was bound and gagged, Monica pleaded with Dawson. She asked him to take what he wanted but to leave her family alone, Amy said. Dawson bound and gagged Monica, and then Andrew. Dawson then told Amy to help him retrieve her family's belongings from the room next door. She said Dawson then wiped the room down with a towel. When they returned to Dawson's room, Amy was bound and gagged. She watched as Dawson rifled through the family's belongings, taking credit cards, traveler's checks, money and jewelry.

After that, Amy saw Dawson use a syringe to inject something into her father. David Rodstein asked Dawson what he was doing. "He said that we would all, just after he drugged all of us, we would all be asleep, and he would just leave, and we would be found later by maids, or somebody, or he would leave notice at the front desk," Amy testified. After watching Dawson inject her father and mother with an unknown substance, Amy was told to face the wall. Subsequently, she didn't see most of what Dawson did after that point, but she did see her mother kick at Dawson. Amy testified that Dawson said to her mother, "Calm down. Everything will be fine. Before you know it, I will be gone and you will be back to your life." However, prosecutors said Dawson then strangled David and Monica Rodstein with a telephone cord.

Later, Dawson began repacking the family's belongings in their suitcases. Amy said she saw her parents bound with tape and under a blanket near a sink in the room and she noticed a 6 or 8 inch patch of blood on the floor. She asked Dawson about her parents, and if he had checked on them, but he told her they were fine and not to worry. Later, Dawson mixed something in some water and made her brother drink it. Andrew appeared to go to sleep, she said. Amy said Dawson then took her with him as he moved her parents' cars and parked them behind the store. On Friday night, Dawson also gave Amy a glass with the mixture, but she poured it out when Dawson wasn't looking. During the two days Dawson kept Amy captive, he took her with him several times as he picked up milk to settle Andrew's stomach, a newspaper and cigarettes at a nearby convenience store. Dawson made several phone calls and drove to several houses, where she saw him talking to someone else. During these trips, Dawson stopped twice at his apartment, leaving Amy alone and unrestrained in his car. At one point, Amy got some papers out of the glove box and copied Dawson's name, Social Security number and other information onto the paper sleeve of a music cassette case. Her attorney asked her why she did this. "I guess to leave something behind in case I didn't make it," she said. Amy said she thought about trying to escape but decided not to. "I really didn't think any normal, rational person would believe what I would have told them," she said.

On the day of Amy's rescue, Dawson put Amy in the bathroom and gave her a blanket and pillow and told her to stay there while he checked on something outside the room. Dawson let Amy's dog, Tigger, into the bathroom, then closed the door. "I was very scared," Amy said later. "I thought that the next person that opened the door would be Dawson to kill me, or do something. It was very horrible, very scary." But when the door finally opened, it was a police detective who had been searching for Amy and her family. Officers arrested Dawson on the spot.

UPDATE: David Dawson was executed early Friday at the Montana State Prison for the 1986 kidnap and murder of three members of a Billings family. The Powell County coroner pronounced Dawson dead at 12:06 a.m. Amy Rodstein did not attend the execution, but sent a statement to be read afterward. The statement begins, "My name is Amy. Twenty years ago I experienced a horrific event whose ramifications recently came to a conclusion. My thoughts and feelings about this are private, but I want to publicly acknowledge and thank several people who have helped me over the years." The letter, which she sent to Yellowstone County Attorney Dennis Paxinos and which he read as her statement, thanks the people of Billings, family and friends, Paxinos and Billings police, among others. "Thanks to the above and in spite of the terrible event, I am doing well and living a wonderful life," she wrote. "Despite my family and I being victimized 20 years ago, I have chosen not to live my life as a victim. Instead of dwelling upon the horrible events that transpired, I concentrate on moving forward, keeping the living qualities of my family as an inspiration: My father's sense of humor, smile, and work ethic; my mother's dedication to family, kindness and faith; and my brother's mischievousness, jest for life and enthusiasm," she wrote. The letter also said she had recently visited Alkali Creek Elementary and saw for the first time a plaque there for her brother. She said it was "beautiful." A letter to Paxinos from Amy's husband, Mike, said that "Amy quite frankly would rather spend this day with our family and children than allow Dawson's actions (the execution) to have any more dominion over her life. She by no means wants to belittle the event, she realizes its important, but believes it would be better to honor her family, David, Monica and Andrew, and current family, to spend time vacationing with her children and watching them play at the beach."

National Coalition to Abolish the Death Penalty

David Dawson - Montana - August 11, 2006
Do Not Execute David Dawson

After nearly two decades of trials and appeals, David Dawson is "volunteering" to be executed by the state of Montana on Aug. 11. In 1988, Dawson was sentenced to death for the kidnapping and deliberate homicide of members of the Rodstein family, who were staying in the room next to Dawson at the Airport Metra Inn. According to court documents, Dawson forced the family into his motel room, bound and gagged them, drugged them, and eventually killed three of the four members of the family by strangulation with a telephone cord. Only the Rodsteins' 15-year-old daughter, Amy, survived.

Since the beginning, Dawson has maintained that he is innocent of murder, and that the Rodsteins were killed by a third party. In court, a defense witness testified that a few of Dawson's acquaintances who were conducting a drug deal at the Airport Metra Inn had heard that Dawson had taken hostages at the motel. This witness further testified that one of the acquaintances told the other to make Dawson "correct it" if needed. This testimony does not at all conflict with the surviving victim's testimony. Amy Rodstein testified that Dawson kidnapped her and her family, but she never saw him kill her parents and her brother.

Dawson's attorneys have raised questions regarding the police search of Dawson's motel room prior to his arrest. When law enforcement officers arrived at Dawson's room at the Airport Metra Inn, they spoke in the doorway, with the door held ajar. The officers then told Dawson that they needed to search the room in an attempt to find anything that could help them locate the Rodsteins, who had been reported missing by that time. Dawson stepped aside, opened the door wider, and the officers entered the room. As the officers noticed the bed sheets toward the back of the room with which the deceased victims were covered, Dawson said, "Amy, they are here to help you. You are going to be okay." Shortly thereafter, he was arrested. Dawson's attorneys asserted during appeals that this was an unconstitutional search.

However, despite the corroborated statement of a third party involvement and a multitude of appeals, David Dawson sits on Montana's death row awaiting his Aug. 11th execution.

Please write to Gov. Brian Schweitzer on behalf of David Dawson.

State v. Dawson, 233 Mont. 345, 761 P.2d 352 (Mont. 1988) (Direct Appeal).

Defendant was convicted in the Thirteenth Judicial District Court, Yellowstone County, Diane Barz, J., of deliberate homicide, and was sentenced to death. On appeal, the Supreme Court, Weber, J., held that: (1) search of defendant's motel room was constitutional; (2) prosecutor did not improperly comment upon defendant's silence; and (3) sentencing judge properly considered victim impact statement. Affirmed.

WEBER, Justice. A jury in the District Court for Yellowstone County convicted defendant Mr. Dawson of three counts of deliberate homicide, four counts of aggravated kidnapping, and one count of robbery. He was sentenced to death for each of the three deliberate homicides and for each of the three aggravated kidnappings which resulted in the death of the victim. Defendant appeals his conviction and death sentences. We affirm on all issues.

The issues are: 1. Was Detective Hatfield's entry into and search of the defendant's motel room an unconstitutional search? 2. Did the District Court's reaction to the testimony of the surviving victim prejudice the case? 3. Were the sexual paraphernalia and magazines improperly admitted into evidence? 4. Did the prosecutor improperly comment upon the defendant's silence? 5. Was the defendant denied a jury trial as to those facts of the crime which are now denominated as aggravating circumstances, and does the evidence support the court's findings on those circumstances? 6. Did the trial court err by considering the defendant's silence at trial in imposing the death penalty? 7. Did the sentencing judge improperly consider the victim impact statement and characteristics of the victim? 8. Should a jury have participated in the sentencing process? 9. Should the absence of a prior criminal history on the part of the defendant be treated as sufficiently substantial to warrant leniency? 10. Does § 46-18-305, MCA, violate the Eighth Amendment? 11. Review of the sentence under § 46-18-310, MCA.

The four members of the Rodstein family were staying at the Airport Metra Inn in Billings, Montana, preceding a family move from Billings to Atlanta, Georgia. The defendant checked into the room next to theirs at approximately 4:45 a.m. on Friday, April 18, 1986. At about 5:00 a.m., the teenage daughter of the Rodsteins, Amy, went outside to load the family car. The defendant, carrying a duffel bag from which a gun protruded, followed her back to her room. He then took all members of the family to his own room, where he bound and gagged all of them but Amy. He directed her to help him move the family's belongings into his room. Then he bound and gagged Amy and went through the family's belongings, taking out credit cards, cash, and jewelry.

The defendant injected Mr. and Mrs. Rodstein with an unknown substance which he said would make them sleep. Sometime shortly thereafter, they were strangled to death with a telephone cord. The bodies were placed under the sink in the rear of the motel room and were covered by a bedspread. Amy, who lay bound and gagged on the floor in another part of the room, did not see her parents being strangled or their bodies being moved.

Later that day, the defendant gave the 11-year old Rodstein boy, Andrew, a liquid to drink which caused him to sleep. Andrew was strangled to death and his body was placed with those of his parents. Again, Amy did not see the murder or her brother's body being moved. The defendant had Amy help him move the Rodsteins' vehicles from the motel parking lot to an area behind a nearby gas station. The defendant also gave Amy a liquid to drink, but while he was not looking she dumped it on the bedspread and covered the wet area with a pillow.

During the day on Saturday, the defendant and Amy left the motel room several times. During these trips, the defendant made several phone calls, went to the bank, went to a fast food store, and stopped at his own apartment and a friend's house. Amy did not attempt to get away because she believed her family was still alive and that an escape attempt might jeopardize their lives.

On Saturday evening, Billings police conducted an investigation at the motel after receiving reports that the Rodsteins were missing. The investigation is described more fully under Issue I. Briefly, after the defendant had come out into the parking lot and talked with the police several times, Detective Hatfield went to the defendant's motel room door and asked permission to look through his room. When the defendant changed his position and opened the door slightly, Detective Hatfield entered the room and noticed the bedspreads in the back of the room. The defendant said, "Amy, they're here to help you," or words to that effect. Detective Hatfield found the bodies of the Rodsteins and summoned other officers for assistance. Detective Hatfield found Amy in the bathroom where the defendant had instructed her to stay after he observed the police outside.

An autopsy revealed that Mr. Rodstein died of asphyxiation. He had been strangled with "a great deal of force." He also had several bruises on his scalp. Although needle marks were present in his arms, the substance with which he had been injected could not be identified. Mrs. Rodstein had also died of asphyxiation. Her blouse, brassiere, and jeans had been opened prior to her death, but no evidence of sexual assault was found. She, too, had bruises on her head and needle marks on her arm. Andrew had also died of asphyxiation by strangulation. On his chest were a number of bruises "as if the skin were pinched very hard, very firmly, either by a finger or perhaps some object, some instrument."

The defendant did not testify at trial, but he had made prior statements to other trial witnesses about a third party being involved. His defense at trial was that a third person committed the homicides or compelled him to commit the homicides. The jury found the defendant guilty on all counts charged.

Was Detective Hatfield's entry into and search of the defendant's motel room an unconstitutional search?
The factual circumstances surrounding Detective Hatfield's entry into the motel room are critical to the resolution of this issue. Therefore, we set out the facts in detail. When the officers from the Billings police department arrived at the Airport Metra Inn shortly before 11 p.m., they knew that the Rodstein family had been missing for over 24 hours and that the family's two cars had been seen near the motel. The officers parked near the Rodstein vehicles. A neighbor of the Rodsteins who had followed the officers to the motel confirmed that the vehicles belonged to the Rodsteins. Detective Hatfield learned from the motel clerk that the Rodsteins had been assigned Room 149 for Wednesday and Thursday nights. The room had since been assigned to a person from Bozeman. The clerk also told the detective that a person named John Monroe had been in Room 151 for a couple of days, and that John Monroe was driving a black Volkswagon bug. When Detective Hatfield returned to the Rodsteins' cars, another detective told him he had seen a man come out of Room 151 three times while Detective Hatfield was in the motel office. The individual was then outside, and Detective Hatfield approached and asked if he was John Monroe. The defendant said that he was John Monroe, and Detective Hatfield identified himself as a Billings police officer. He told the defendant that they were looking for the owners of the Rodsteins' cars. The defendant stated that he knew nothing about the cars or their owners. Detective Hatfield testified that the defendant did not appear to be under the influence of drugs. The police officers proceeded to search the Rodsteins' cars. The defendant then approached Detective Hatfield and said he had helped a female between the ages of 12 and 29 start one of the cars one night. He also told them that someone had been "messing around" with the cars in the parking lot one night. Then he returned to his room.

The officers proceeded to go through Room 149 and all the unoccupied rooms on that side of the motel. One of the officers went to Room 151, knocked on the door, and spoke with the defendant just outside the room. At that time, the defendant gave the officer his real name and stated that he had registered under a false name because he was with a married woman. He also said that he had noticed that the Rodsteins' cars had been moved while he was staying at the motel. After checking the unoccupied rooms, the officers decided they ought to check Room 151 because they were becoming suspicious of the defendant. Detective Hatfield knocked on the door of Room 151 and the defendant opened it, dressed only in a yellow towel. Detective Hatfield stated that he would like to check the room. Defendant asked why and the detective replied that they were looking for anything which might help them locate the Rodsteins. At this time, Detective Hatfield was standing just outside Room 151 and the defendant was standing in the doorway, with the door ajar. Detective Hatfield testified that the room was dimly lit; the only light may have been that given off by the television. The detective asked if the defendant's girlfriend was in the room and the defendant said, "No." Detective Hatfield testified that at that point the defendant "stepped back away from the door pulling the door with him." Detective Hatfield stepped into the room. He testified that it was his impression that the defendant had by his actions invited him to step inside.

At that point, Detective Hatfield noticed that the bedspreads from the beds were piled in the rear of the room. Defendant stated, "The bedspreads are in the back of the room." Detective Hatfield testified that he said, "Yes," and asked why, at which point the defendant said, "Amy, they are here to help you. You are going to be okay," or words to that effect. Detective Hatfield knew that Amy was the name of the missing girl. Detective Hatfield testified that he looked at the defendant for a moment and the defendant said, "She is in the bathroom." Detective Hatfield directed the defendant to stay where he was and went to the rear of the motel room. He saw bound legs protruding from under the bedspreads, went back to the front of the room, and signaled the other officers to come in. Detective Hatfield then returned to the back of the room, ascertained that Mr. and Mrs. Rodstein and Andrew were dead, opened the bathroom door, and found Amy, who was physically unharmed.

* * *

We hold that following the defendant's statements to the effect that, "Amy, they are here to help you," and, "She's in the bathroom," the exigent circumstances justified Detective Hatfield's limited search of the motel room. It was probable that the Rodsteins were somewhere in the vicinity of the Airport Metra Inn, where their vehicles were found. In the opinion of Detective Hatfield, an experienced police officer, the defendant had acted in an odd or suspicious manner including his several approaches to the investigating officers, his inconsistent statements about what he knew about the Rodsteins, and his use and then abandonment of a false name. Finally, the officers knew that the defendant had been in the room adjoining the Rodsteins' room for several days. When the defendant called to someone, using the name Detective Hatfield knew was that of the missing girl, and then told the officer, "She is in the bathroom," we conclude that Detective Hatfield had probable cause to search the room for the missing family.

Further, the police were faced with the probability that serious misfortune had befallen the Rodsteins, who, according to their friends and family, uncharacteristically had been missing for over 24 hours. We conclude that Detective Hatfield, acting on probable cause and in good faith, reasonably believed from the totality of the circumstances that there was a risk of danger to the Rodsteins justifying a search of the defendant's motel room. We hold that the exigent circumstances justified Detective Hatfield's warrantless limited search of the room, during which he found Amy and the bodies of her family. Before a complete search was done of the room, a search warrant was obtained. In sum, we hold that there was no violation of the defendant's right to be free from unreasonable searches and seizures. Defendant consented to the initial entry, and then exigent circumstances justified a limited search without a warrant.

Did the District Court's reaction to the testimony of the surviving victim prejudice the case? Amy Rodstein was the State's principal witness at this trial. Because testifying was very difficult for her, the parties agreed that she would be questioned by her own attorney, not by the attorneys representing the State and the defendant. Amy's therapist sat with her as she testified, and recesses were called whenever Amy's counsel felt that they were needed. At

the conclusion of Amy Rodstein's testimony, she and other persons in the courtroom were in tears or nearly so. The court ordered a recess, in a voice which "cracked or wavered." The defense argues that the court's facial expression and demeanor also conveyed strong emotion. The next morning, the defendant moved for a mistrial because of the possible effect of the court's actions and demeanor upon the jury. The court denied the motion. Defendant, as do all criminal defendants, had a constitutional right to trial by an impartial jury. Mont. Const., Art. II, Secs. 24 and 26; U.S.Const. amend. VI. To avoid prejudice to the defendant, the judge in a criminal trial should avoid making remarks which are calculated in any way to influence the minds of the jury. State v. Fuller (1906), 34 Mont. 12, 26, 85 P. 369, 374. However, "it is not every remark so made that may be alleged as ground of error." Fuller, 85 P. at 374. To reverse a lower court's ruling on a motion for mistrial, this Court must be presented with evidence that is clear, convincing, and practically free from doubt that the trial court's ruling was erroneous. Schmoyer v. Bourdeau (1966), 148 Mont. 340, 343, 420 P.2d 316, 317-18.

The transcript does not convey any potential prejudice by the court. The defense's argument hinges on the tone of voice and emotional content in which the order for a recess was delivered. Defendant relies upon the county attorney's statement at the mistrial motion to support his claim. The county attorney stated that at most the court's conduct went to the weight of the evidence. That, of course, is only the county attorney's off-the-cuff remark. The lower court heard the arguments of both sides on this issue, and, especially in this case, was in a much better position than are we to judge whether the jury might have been prejudiced. We cannot conclude that the court's ruling denying a mistrial was clearly erroneous. We hold that the denial of a mistrial was not error.

* * *

Last we are to determine whether the sentence is excessive or disproportionate to the penalty imposed in similar cases, considering both the crimes and the defendants. No argument has been made on this issue by the defendant. However, in accordance with our statutory duty, we have considered the five Montana death penalty cases since 1973. The facts of these cases are discussed in Keith, 754 P.2d at 480-81.

The crimes in this case extended over a number of hours, including the kidnapping of the four persons, the binding and gagging of the persons, the injection of substances into Mr. and Mrs. Rodstein, the subsequent strangulation of Mr. and Mrs. Rodstein with the telephone cord, the giving of a liquid to 11-year old Andrew Rodstein in order to make him sleep, and the strangling of Andrew. The defendant gave Amy a similar liquid to drink but because she poured it out when the defendant was not looking she may have been protected from her own deliberate homicide. As previously discussed, the deliberate homicides were committed by means of torture and by the defendant lying in wait or ambush. As discussed above, the aggravating circumstances also include that the offenses were deliberate homicides committed as a part of a scheme or operation which resulted in the deaths of three persons, including the 11-year old, and that the offenses of aggravated kidnapping resulted in the deaths of the victims.

We have considered the crimes and the defendants in each of the cases discussed in Keith and compared the same to the crimes and the defendant in the present case. In comparing the crimes, we conclude that the crimes committed by the defendant were at least as grievous and heinous as were those involved in the other described death penalty cases. We also conclude, after considering the defendants in each of the cases cited in Keith, that the defendant's lack of a prior criminal history, when weighed against the nature of the crimes of which he was convicted, does not make his sentence disproportionate in comparison with the other cases. Finally, we have considered State v. Keefe (Mont.1988), 759 P.2d 128, 45 St.Rep. 1034, in which the defendant was not sentenced to death although he was convicted of the deliberate homicides of three family members in their home. However, that defendant was under the age of 18 at the time the crimes were committed.

We hold that the sentences of death given in the present case are not excessive or disproportionate to the penalty imposed in similar cases in Montana, considering both the crimes and the defendants. As required by § 46-18-310, MCA, in reaching this conclusion, we have considered the punishment as well as any errors enumerated by way of appeal. We affirm the judgment of the District Court. This cause is remanded to the District Court for the setting of an execution date.

Dawson v. State, 301 Mont. 135, 10 P.3d 49 (Mont. 2000) (PCR).

After his convictions for robbery, four counts of aggravated kidnapping, and three counts of deliberate homicide, and death sentences imposed for each homicide conviction, were affirmed on direct appeal, 233 Mont. 345, 761 P.2d 352, petitioner sought post-conviction relief. The District Court, Maurice R. Colberg, Jr., J., granted partial summary judgment dismissing amended petition, and denied second amended petition. Petitioner appealed. The Supreme Court, Trieweiler, J., held that: (1) petitioner was not entitled to relief based on ineffective assistance during pretrial, trial, or sentencing phases; (2) counsel on direct appeal was not ineffective; and (3) issues which were resolved on direct appeal were not subject to reconsideration in post-conviction proceeding. Affirmed.